ITEMS: Typhoon No. 10; Parent Information Evening Schedule; Four-legged Visitors to HIS; PTA Meeting; Donor Project for New Building; Crane Club Display; CIS/IB Evaluation Visit; Free Japanese Lessons.
Principal's Message
Dear HIS Community
We had the first PTA meeting at school today and I would like to say thank you to all of the parents who attended in person and via Zoom.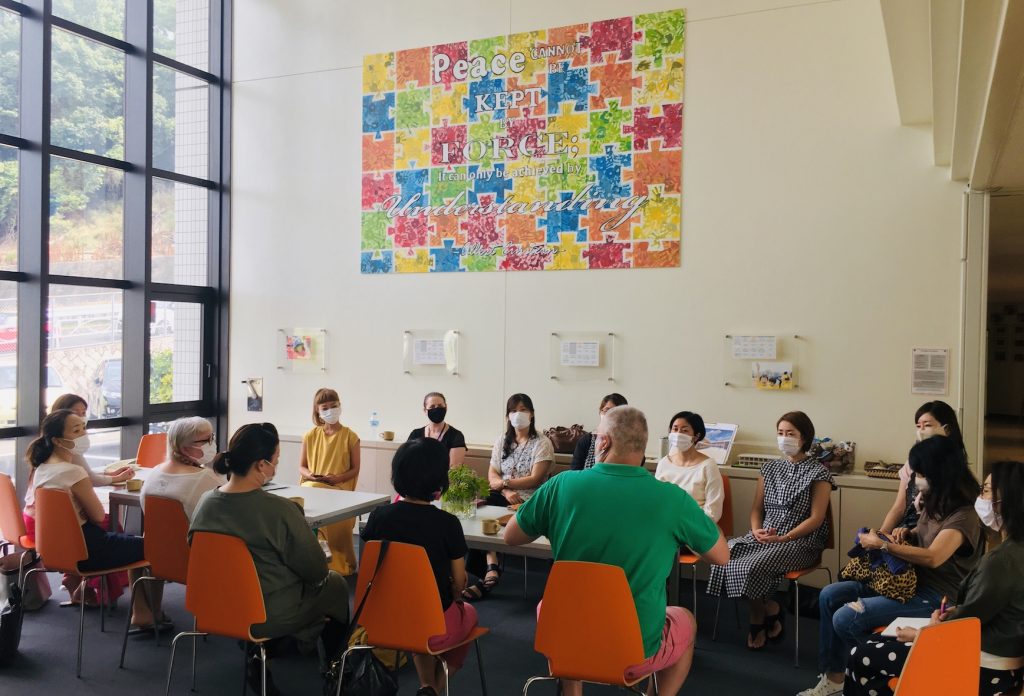 Your participation in the PTA events during the year helps our school community and even more importantly, taking an active role in school life is a really important message to your child. In a child's mind, your interest in their school equates to an interest in them. This is true even when they may not say it or let you know. I would like to thank you all for being a part of your child's world in this way.
This week's TED Talk is a really great one. The first thought I had was how well the speaker, Hajer Sharief, spoke and considering the content of her talk, you can imagine the number of opportunities she had within the family to use persuasive, critical language for real purposes. It is great that her family intentionally carved out the time to make sure that they could listen to what she had to say. I think this should be a goal for all of our families here at HIS to develop both our language and our thinking.
Enjoy the weekend and keep an eye on Typhoon 10!
Regards
Damian Rentoule
Crane Video
Typhoon No. 10
Currently, Typhoon 10 is predicted to pass close to Hiroshima on Monday morning. This is a powerful one and they are unpredictable so we will keep a close eye on the Japan Meteorological Agency website for updates on the trajectory of the typhoon. Their page detailing weather advisories and warnings is very useful. I view this page in the morning and post a message by 6:00 am in the case that a weather warning is issued and we need to close school for the day. I also send an email and post a message on HIS Facebook and Instagram pages. Hopefully, all will be well but you never know with a typhoon so please stay safe and check your email, social media of the homepage of the website when you wake up on Monday! Thank you.
Parent Information Evening Schedule
HIS would like to invite all parents to the Parent Information Night on Friday, September 11 from 5:30 to 7:00. This is a time to meet your child's teacher and understand the routines and the program that they are involved in. Please be reminded that this is not a time to discuss individual students and meetings can be arranged for that purpose at a later date. 
5:30 – 6:00 Primary Japanese Presentation
6:00 – 6:45 Gr6-12 Secondary Homeroom Class Presentations
6:00-6:40  EC & KG/Gr1 Primary Homeroom Class Presentations
6:10-6:50  Gr 2/3 Primary Homeroom Class Presentations
6:20-7:00  Gr4/5 Primary Homeroom Class Presentations
There will not be a meeting in the Gym this year due to COVID19. Parents will return at the end of the class presentation.
Limited parking on the field: Due to the ongoing construction there will be only limited parking available on the field. Please be mindful of our neighbours when parking on the street. Thank you.
No child minding this year: Due to Covid19 there will not be any childminding this year so we would like to ask parents to make alternate arrangements for children, if at all possible. 
Social distance and gathering: Please help us follow the three Cs as far as possible during this event. 
Closed spaces with poor ventilation

The classrooms are adequately ventilated for expected numbers. 

Crowded places with many people nearby 

Obviously, for a parent gathering at HIS the genkan is the place where this could be problematic. At this event, when your session is over, if everyone could exit the building straight away, that would help. We love having you all here but we all need to be mindful of this precaution. 

Close-contact settings such as close-range conversations

Again, the genkan comes to mind. We ask everyone to maintain an awareness of social distancing.
Some 4-legged Visitors to HIS
We have a stretch of steeply sloping land on the side of the school on the far side of the construction project, beyond the fence that was behind the Annex. It has become very overgrown over the past several years. We cleared some trees that had been dropping leaves on the road below which was upsetting our neighbours and we have been thinking of potential ways to maintain the area.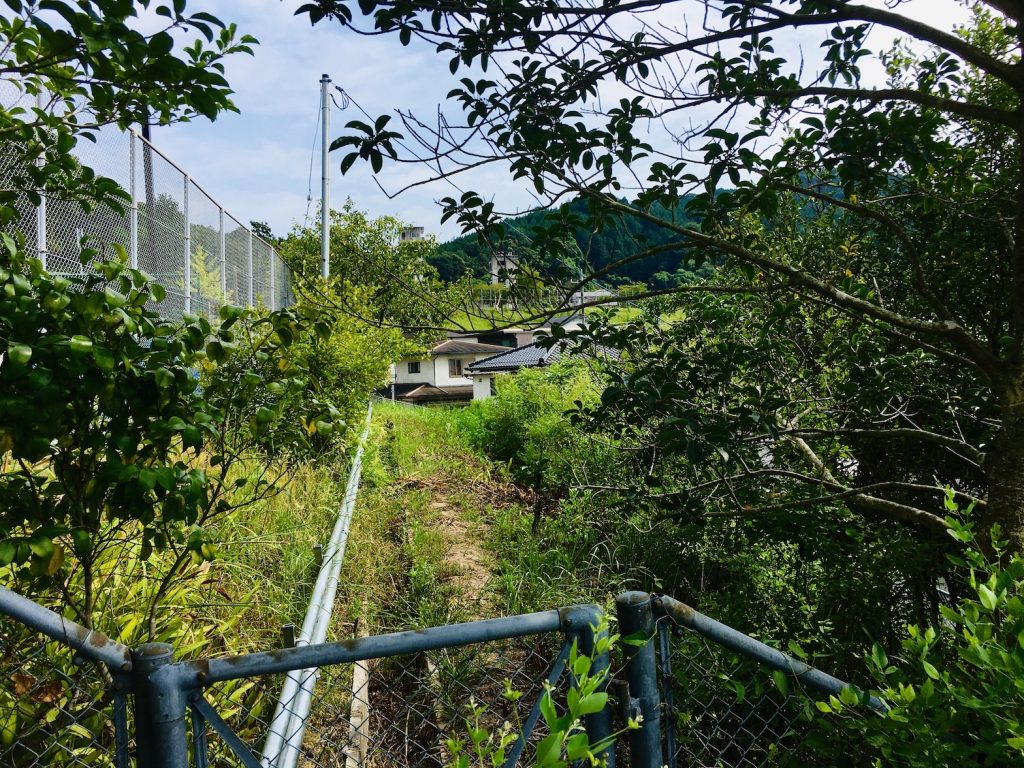 There are a few options, but as the area is already securely fenced, we located a company that rents goats to clear land for elderly farmers. The company drop off a little house and the goats come to eat away excess vegetation whenever you need which seems like a nice, inexpensive and sustainable solution. The company also promotes the companionship of the goats for the old people living on the farms so they become a little bit like therapy dogs but ones that conveniently eat grass. We have two goats coming for an initial 3-month period so that will be an exciting adventure for us. I am sure our students will be very excited by the visitors.
PTA Meeting
Please click here for the PTA Message with the following items:
New PTA Committee member volunteers 新しいPTA委員の立候補者
Next PTA Meeting 次回PTAミーティング 
PTA Communication LINE GROUPS & PTA contact PTA LINEグループとPTA連絡先
Thank you, Volunteers! 新サポートメンバー
Thank you for your support!
Donor Project for New Building
Greetings from the Board of Trustees New Annex Fundraising Team
As you have likely seen, the new Annex building is coming along on schedule. We would like to invite you to not only be a part of its creation but to also show your support for HIS and its future.
To help offset the cost of constructing and furnishing the new Annex, we are going to reach out to supporters both within and outside the HIS community for donations, promotion, and fundraising expertise. We would appreciate your input. Classrooms in the new building will be named in honour of benefactors, and there will be patrons' tribute wall with names of HIS patrons, from various levels, Momiji, Fuji (wisteria), Sakura, up to Crane in the entryway; allowing for a lasting marker of your commitment to HIS.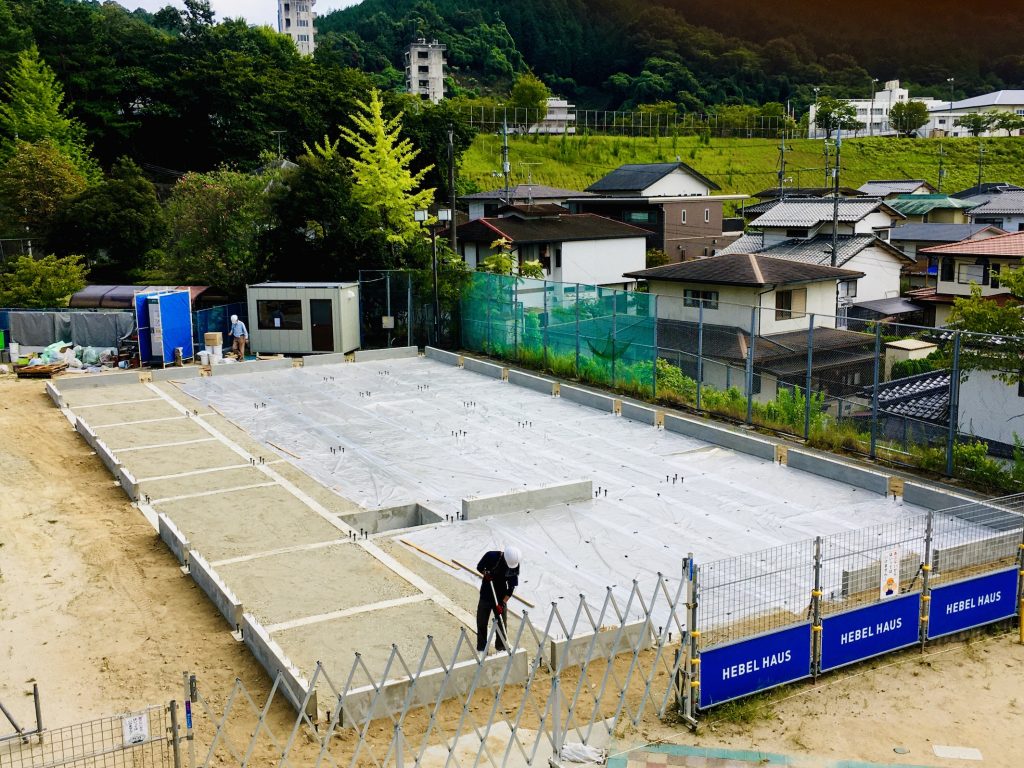 The Board of Trustees New Annex Fundraising Team is led by Matt Jungblut, drawing on expertise from the Board of Trustees and other members of the HIS community. Please consider offering your assistance or time to the team. If you are able to help in any way or otherwise interested, please reach out to either Damian Rentoule or Matt Jungblut 
From: Matt Jungblut (HIS parent & member of the Board of Trustees)
Crane Club display in the old Hiroshima Bank Building
The great work our HIS Crane Club has been doing will be recognized in a display at the old Hiroshima Bank building next weekend organized by a Non-Profit Organization, Hiroshima Peace Station (HPS). A reminder will be sent in next week's Crane.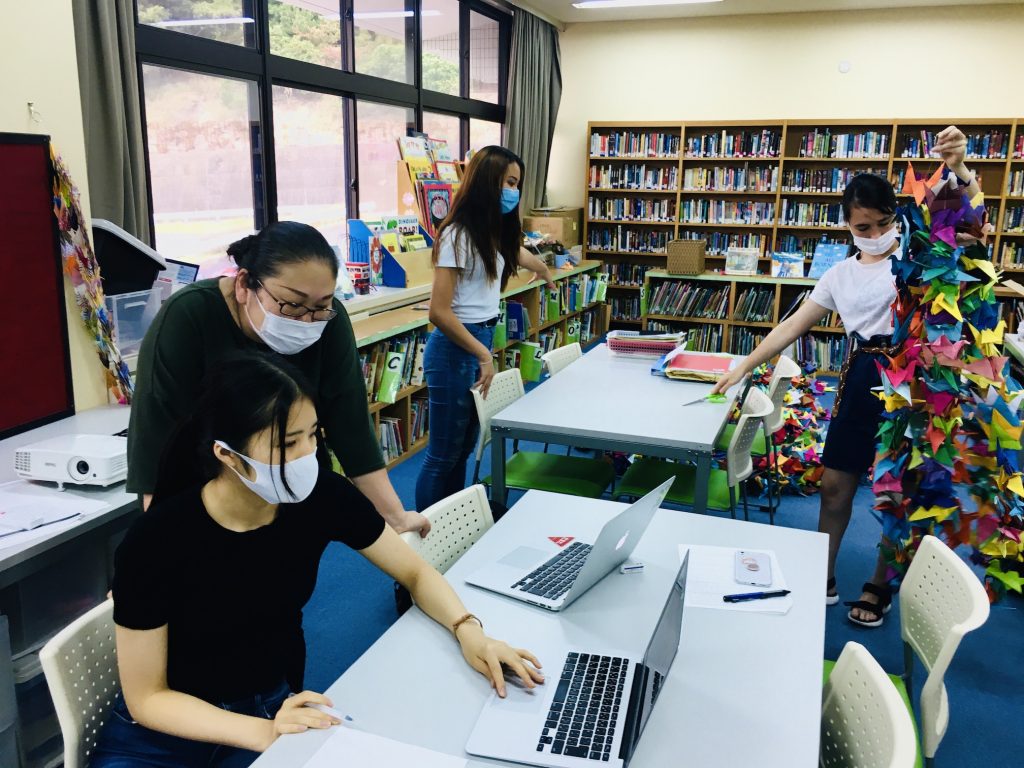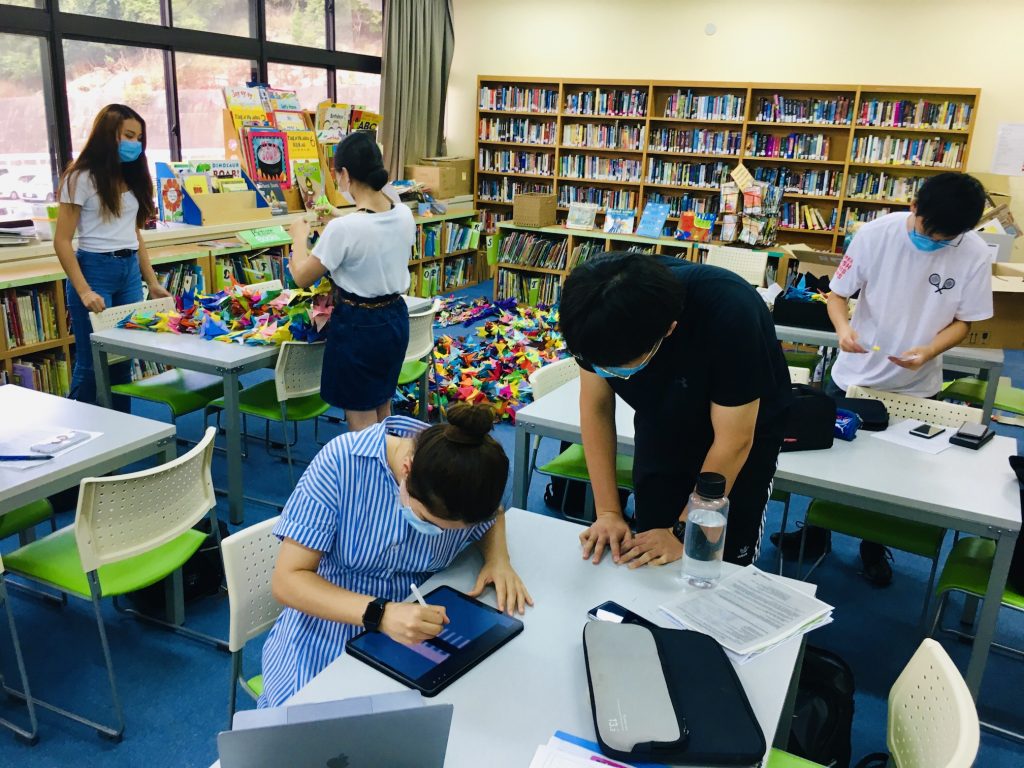 Council of International Schools (CIS)/IB Evaluation Visit
On October 5-9, teams from CIS and the IB will be doing an evaluation visit at HIS and there will be various meetings happening in school. The visit will be done remotely due to COVID19.
Free Japanese Lessons at Hiroshima Peace Park
As language learning is important to all of us, here is an opportunity for some free Japanese lessons sponsored by the City of Hiroshima. Language is more than communicating a message; it is a way of looking at the world. It is a new perspective. If you are new to Japan or the Japanese language, this is a great opportunity.