Jump to: History
Hiroshima International School welcomes applications from families of all cultures and backgrounds.
Hiroshima International School moved to its current purpose-built site in 1986. It is located on the edge of the city in a quiet residential district. The green of the forest is a stone's throw away and the views in all directions are impressive. It is a safe and inspiring environment for children.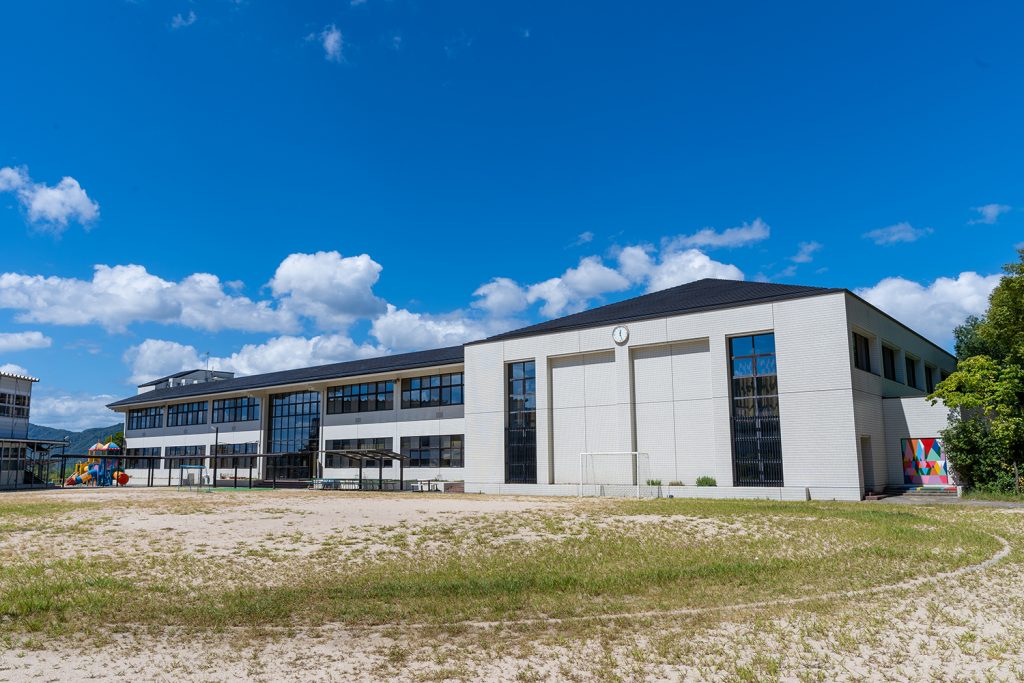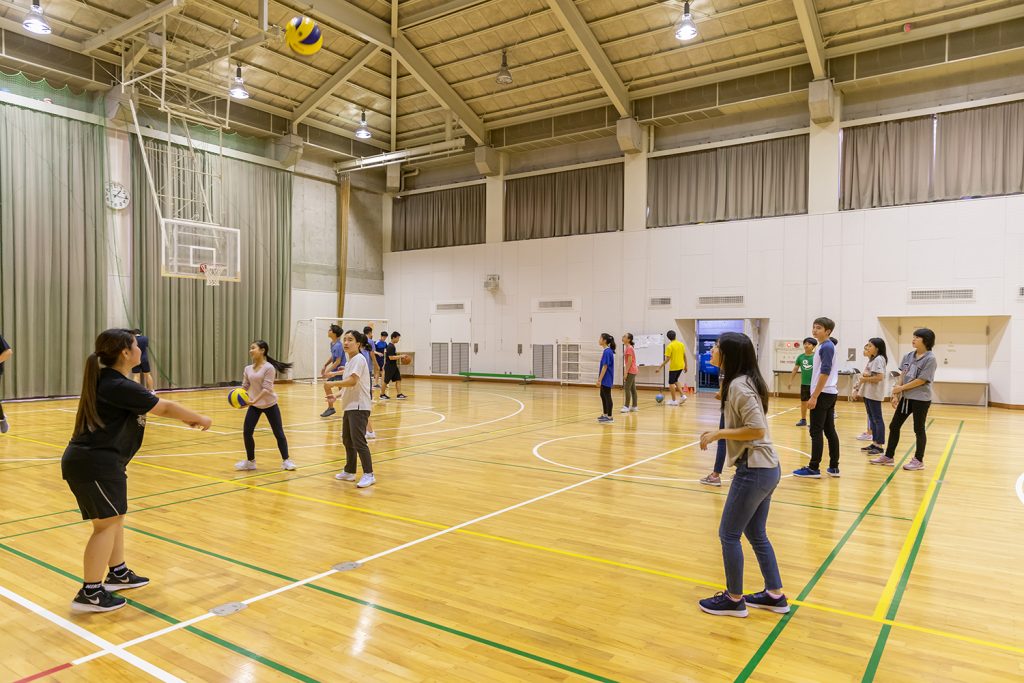 The school's facilities include a large gymnasium, a library, a music room, an art room, a dance studio, a science laboratory, numerous subject-specific rooms and an enclosed playground. Some of the facilities can be viewed here.
The school year starts in late August and finishes in late June.
Here is a link to our Student/Parent Handbook.
---
Our Students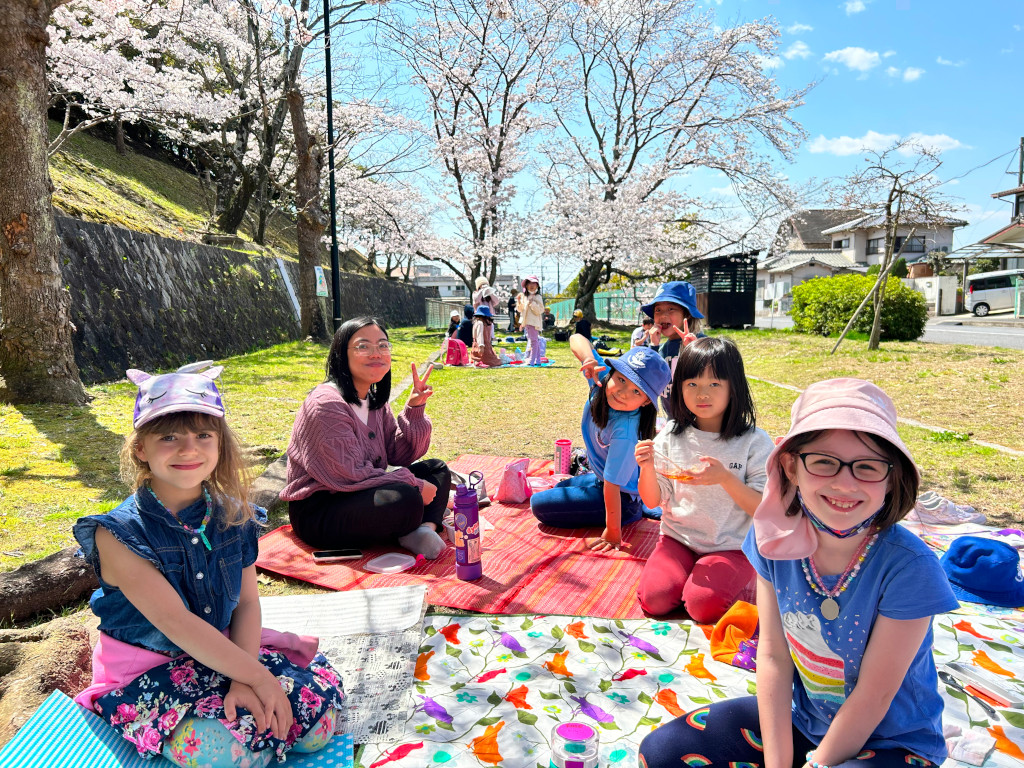 In recent years our students have come from Argentina, Australia, Belarus, Belgium, Brazil, Canada, China, Estonia, Germany, India, Ireland, Japan, Korea, Mexico, the Netherlands, New Zealand, Peru, the Philippines, Russia, Serbia, Spain, Sweden, Syria, the UK and the USA. Some spend only a few years in Hiroshima; others are long-term residents. About a third of our students have parents of different nationalities. Our graduates have been accepted into universities in Europe, Asia and North America.
Our Curriculum
HIS is proud to be an IB World School. We teach the Primary Years Programme (PYP), Middle Years Program (MYP) and IB Diploma Programme. Find out more about the IBO at www.ibo.org.
Our Ethos
We strive to be an authentically international school. In other words, we try not to be too 'American' or 'British' (or 'Japanese'!) and we hope we afford all cultures equal respect. That said, our values and educational philosophy are rooted firmly in the Western tradition and English is the language of instruction throughout the school. We are proud that people describe the school as "friendly", "welcoming" and "caring" and we are equally proud of the growing reputation we are earning for high academic standards.
English
While it is helpful for both the student and at least one parent to speak some English this is not essential; HIS has a specialist English as an Additional Language (EAL) teacher who works closely with children to accelerate their learning of English. Many people in the school – teachers and office staff – speak Japanese and it is always possible to assist those parents who do not speak English. We are also increasingly communicating in both English and Japanese. In addition, the school runs an English Language Program which we would encourage parents to enrol in so that their English improves also: this is a great model for your children too! The most important thing is that we all share the same values and support the idea of international education.
All classes (apart from Japanese) are taught in English but HIS is not a 'language school'. Students learn language, but they also learn through language. In other words, we do not exist in order to teach children English. Rather, we support the language development of all students with levels of support determined by individual language needs. We provide a broad, high quality education and both English and Japanese are used as languages that we teach through.
History
Hiroshima is a delightful city which has risen above – but has not forgotten – the horrors of 1945. Mindful of what can happen when different cultures lose mutual respect and understanding, the city values very highly international links and exchanges. We are very proud to be a part of that vision and among our own contributions towards honouring the past and preparing the future is our Thousand Crane Club which for over twenty years has provided a bridge between Hiroshima and hundreds of schools worldwide.
School History
Hiroshima International School was founded in 1962. For almost sixty years it has provided a first class English-language education to both expatriate and Japanese students in the Hiroshima area. In recent years it has added Secondary Grades and now caters for children from three to eighteen.
A brief history of the first 50 years of HIS can be read here
In 2012, the 50th anniversary of the school, a movie of life at HIS during the 1960s was re-discovered and converted to a digital format. There is no sound track.