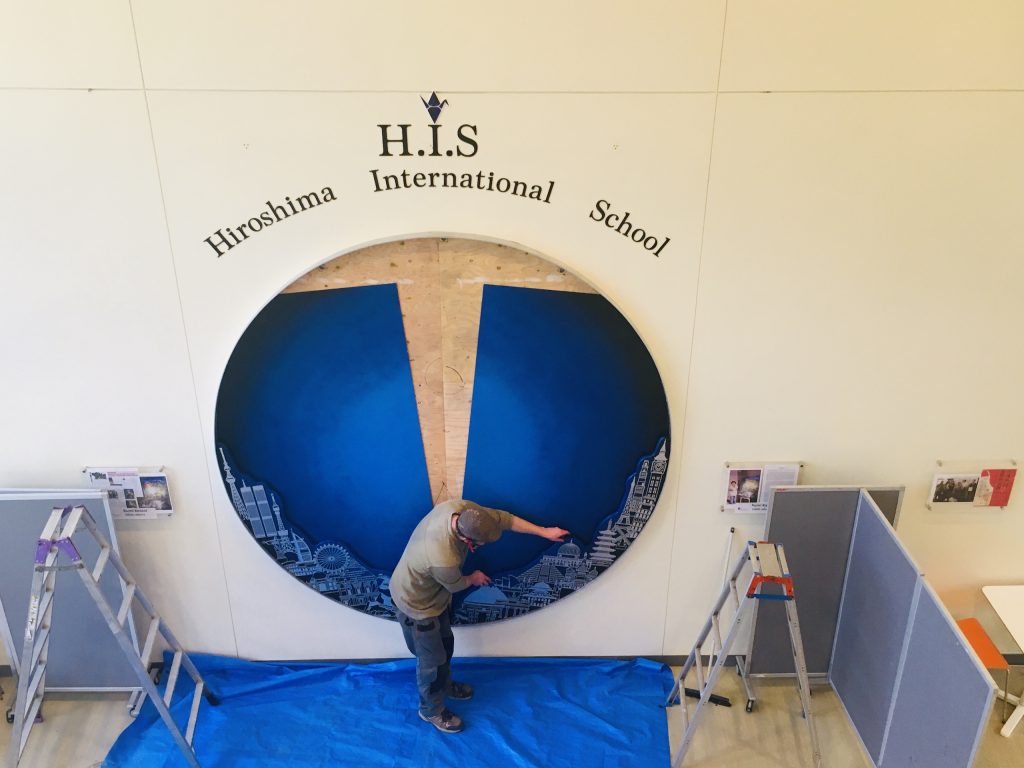 1. The Momiji Fundraising Project
HIS is starting an ongoing fundraising project which will enable HIS community members to show their support for international education in Hiroshima as HIS continues to grow and flourish.
The project is designed both to support HIS financially and to recognize the generosity of our community members by creating a lasting memento on the walls of HIS as part of an evolving art installation. All donors will receive a named artefact to place on the installation and we will all watch this grow and develop over time.
The art installation by a local artist, Mendel Jonkers, will be placed in the genkan area on the large wall opposite the stairs. It will be decorated with five items; Sakura (pink Cherry Blossom); Momiji (Red Maple); Ichou (Golden Gingko) leaves; Cranes; and Global Landmarks. Each item will carry the name of the kind donor with a personalized message for the HIS community.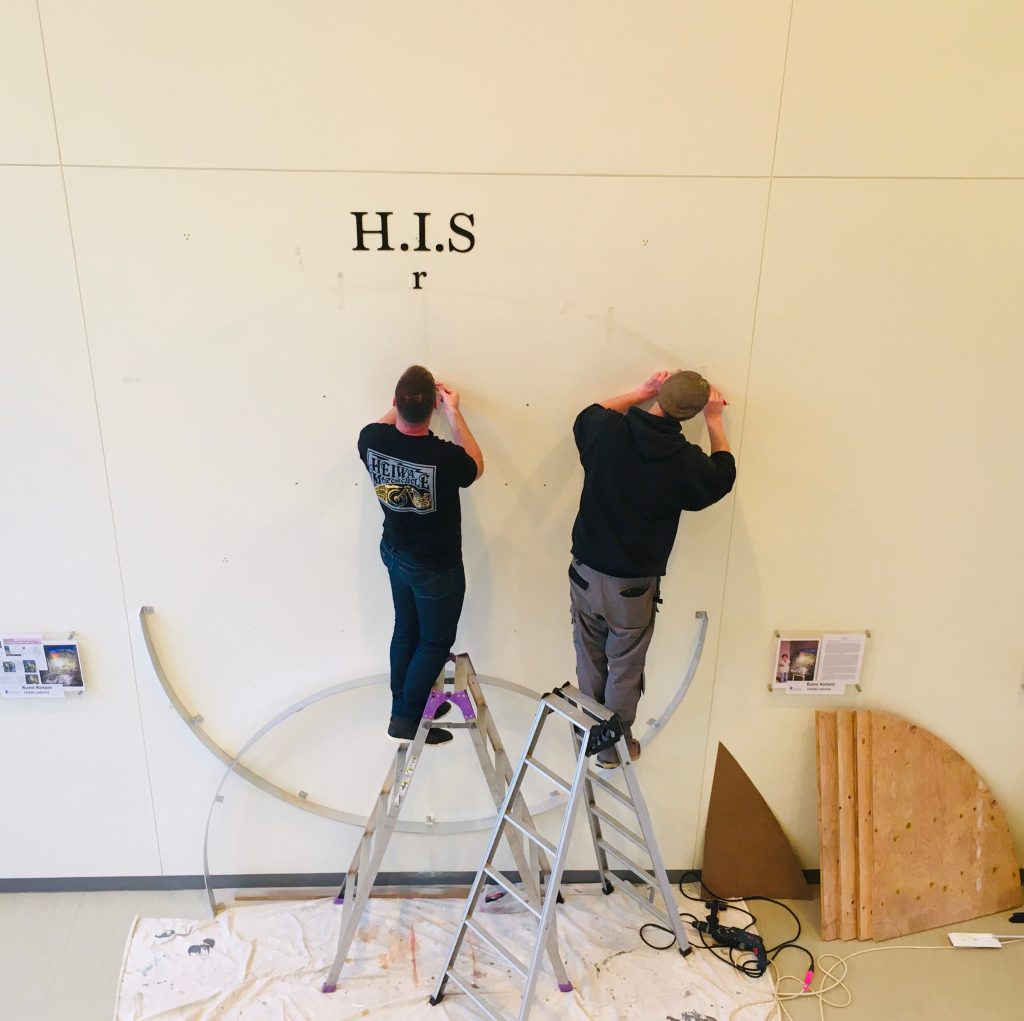 The items and levels of donation are as follows:
Momiji Level at ¥10,000 – a bright red maple leaf 紅葉/もみじ
Sakura Level at ¥50,000 – a pink cherry blossom 桜
Ichou Level at ¥100,000 – a shiny golden gingko leaf 銀杏
Tsuru Level at ¥500,000 – a soaring crane available a choice of colors 鶴
Global Landmark Level at ¥1,000,000 – a choice from prominent landmarks from around the globe.
We are looking forward to seeing the artwork in the near future and watching our Momiji tree grow as our community supports us over the years to come.