ITEMS: Parent workshop (IB Language Learners); Crane Club Times.
Principal's Message
Dear HIS Community
Congratulations to the Grade 12 students on the completion of their practice exams this week as they now prepare for their May 2021 final DP exams. If you have ever wondered how the Grade 12s unwind between exams, now you know.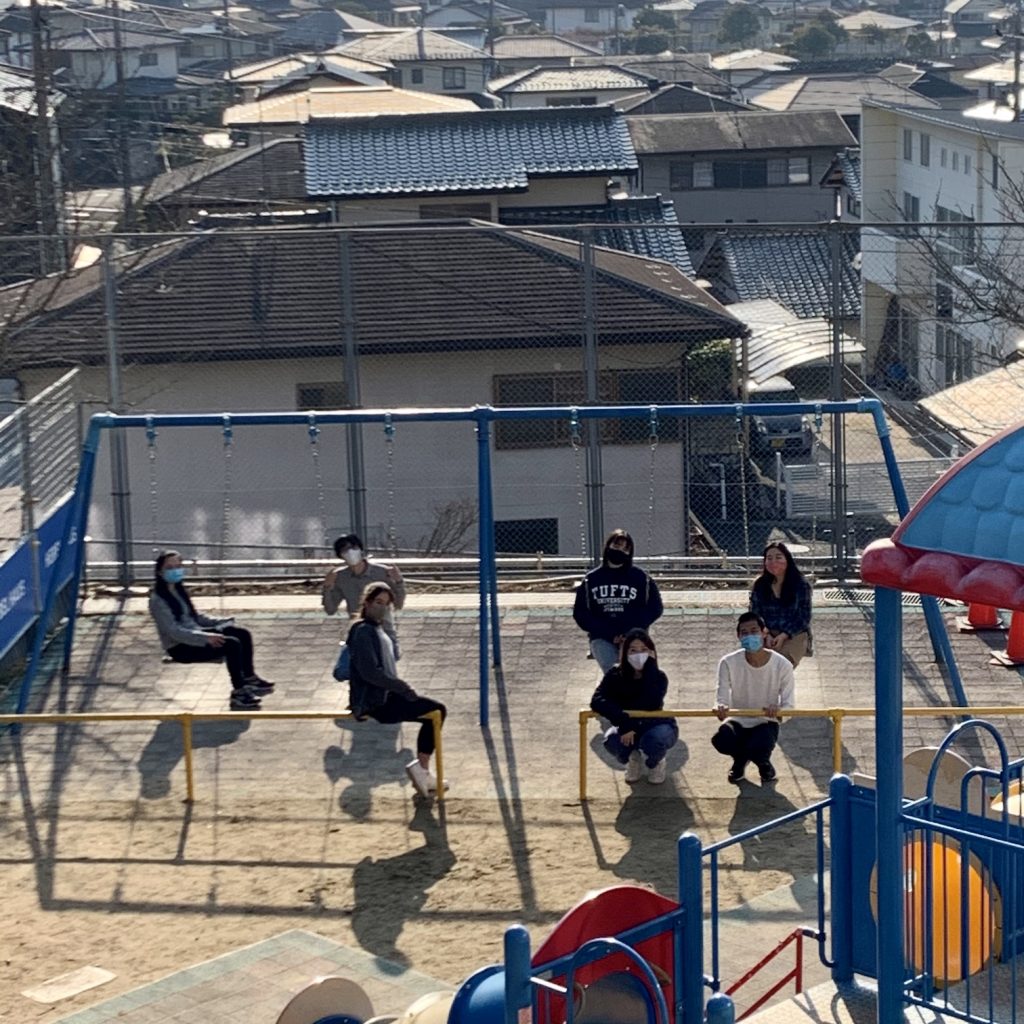 Thank you very much to the PTA who met this morning and have been doing great work supporting HIS once again this year. In last week's Crane, there was a link to some ideas from the PTA discussion in their last meeting which I have pasted below in case you did not get a chance to see them.
From PTA Meeting – 27 November
Reasons for choosing and staying at HIS
The high quality of the IB educational programme
Native-level English speaking environment important (especially to families whose first language is not English – or Japanese)
Close-knit community
Great interaction between grades, from EC through G12
Warm and friendly community atmosphere for students and parents
HIS tailors learning to the developmental stage of the child
fosters a positive attitude to learning and life
Encourages focus on what kids CAN do, and open sharing and whole community collaboration (students/parents/teachers) on solutions for weaknesses and concerns
Encourages and helps parents to be part of the children's learning process
Safe learning environment: physically and mentally
Culturally and racially inclusive
IB is good preparation for a global world
Like the philosophy and characteristics of the IB learner profile
Non-judgemental learning environment
Varied opportunities for self-expression and personal development
Fosters self-awareness and self-knowledge
Challenges participants perceived, and suggested solutions
How to keep students at HIS for secondary: opportunities for secondary parents and alumni to share experiences with PYP parents, better parent education and setting of expectations on admission, follow up after admission, so that parents can have more confidence that HIS is a safe choice for their kids' secondary education.
How to improve EAL support with fewer native speakers in the student body: book club to encourage reading and discussion, more EAL teachers or training for staff
Finding ways to reduce overreliance on bilingual children for interpreting and helping classmates with language support needs. Difficult, but for example, no interpreting, wherever practical, breakout groups for those who need support
That is great feedback from the PTA and we very much appreciate the ongoing efforts to support HIS. We had a chance this morning at the PTA Meeting to talk about some of the projects that are underway that align with a number of these ideas:
EAL intensive program: The new English as an Additional Langauge (EAL) intensive support for students entering HIS who need to develop their basic interpersonal communication skills in English. The development of academic English follows from these basic skills.
Language environments in club activities: The club programs from this semester will be designated as specific language environments to help students practice their basic interpersonal communication skills in the target language. For example, the Adventure Walk Club will be an English language environment so we will strongly encourage students to use their English while hiking and climbing gin the hills.
Additional Japanese time in Primary: Increasing Japanese time in primary school. An Art period will be used for Japanese and the Art component will be addressed in the units of inquiry within the context of the unit.
Robotics and coding: When we move into the new building, one of the classrooms will be turned into a 'robotics and coding space' to support this valuable part of our programs.
DP students at Open Campus: We will be asking our DP students to be a part of our Open Campus events in order to provide our students with an opportunity to talk about their learning, but also for our prospective families to meet our biggest source of pride at HIS, our students.
Strengthening our Alumni network: We are collecting alumni stories at the moment which we will use in a dedicated page on our website to prepare the way for the launch of an official HIS Alumni Association.
Primary parents with HIS Graduates and Seniors: On February 26, we are organizing a parent information session for our primary parents where you will be able to hear from our students about their experiences across the PYP, MYP, and DP programs. We would like our Primary parents to see what truly wonderful people our secondary students become and recognize the benefits of remaining at HIS for the full learning journey.
Thanks again to all the parents who support us so well and I will provide more details of these various projects as they develop. This week's TED Talk is about the power of the Arts for an economy and it is a great presentation. Enjoy the weekend.
Kind regards
Damian Rentoule
Crane Video
Parent Workshop – IB Language Learners
We will hold a parent workshop called 'IB Language Learners' at HIS on Tuesday, 9 February between 9:00 am – 10:00 am. We will look at language learning from an IB perspective and some of the ideas that drive language learning across the PYP, MYP, and DP. We will include some ways you can support your child at home. Here is the Zoom link: Join Zoom Meeting
Crane Club Times
Please click the link below to download the PDF version of the Crane Club Times with an outline of the wonderful work they have been doing during the year.