ITEMS: 24-Hour Race; COVID-related Talk; The PTA Shop; Personal Project and Theory of Knowledge Presentations; Crane Club images; PTA News.
Principal's Message
Dear HIS Families
I hope you have all had an enjoyable week and manage to keep warm during those quite cold days. We are seeing the new building coming together day-by-day. It is very exciting to watch. It will not be long now!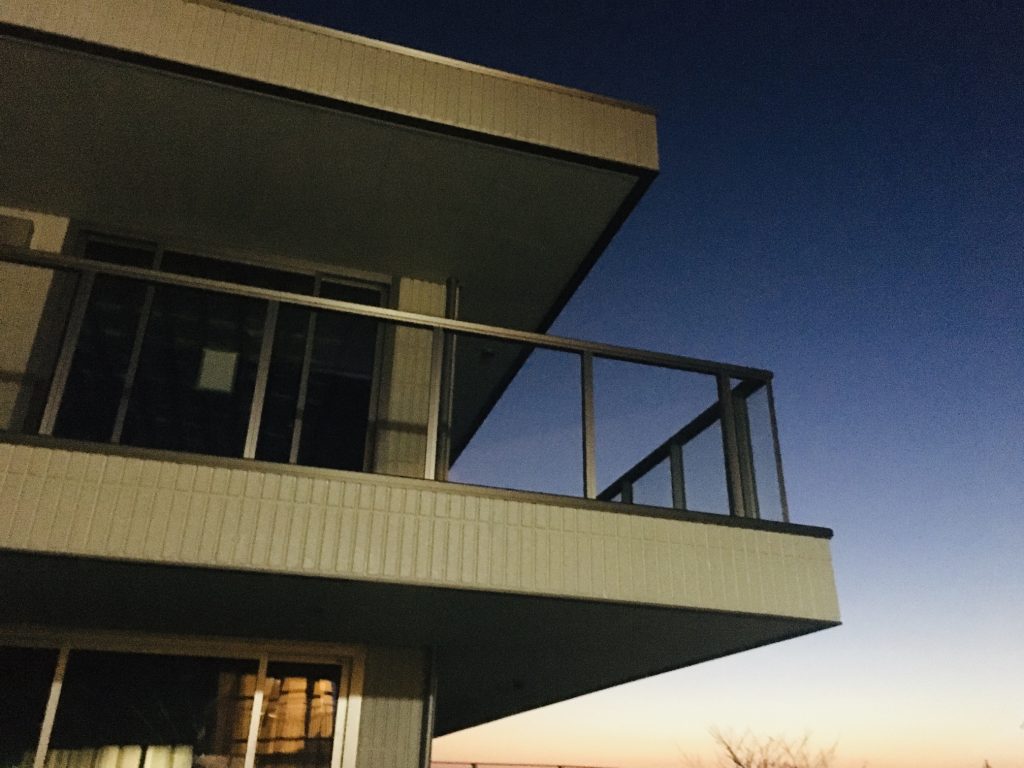 In my message today, I have included an explanation that we have been providing to the students about the use of English in their classes as well as in the after-school club program that will be starting on Thursday next week. It is very important for us to maintain an English language environment in our English-medium classes and the club activities as these times can be the only time that some of the students get to experience communication in English. We want all of our students to understand that their language choices can support others and have a social impact. These are the main points of the message:
English medium classes & club activities
Help your friends by making language choices responsibly. Not just what's easiest, or what feels more natural. Choose what is going to help your friends. In English medium classes and after-school clubs, this is the choice to communicate in English. Clarifying ideas in another language, for example, is fine, but this is to support basic communication skills in English.
People pass through 2 levels of language development – basic communication levels & then academic language levels.  
This is the same for all languages and we learn when we are challenged. 
Before you can learn the academic language needed for English medium classes, you need to gain a certain level of basic communication skills. 
One barrier to learning for many students can be a lack of opportunities to practice basic communication skills in English. This is an issue of equity but you can help.
For many students, class times and club activities may be their only chances to practice basic English communication. 
You can support your friends' language learning by choosing to use English in class and during club program times. Think long term. Support your friends.
We thank you for your support when you are talking to your children about the need to support each other with their choice of language in class and in the club activity program.
Today's TED Talk is a really interesting one about asking new sorts of questions to understand our communication systems. When we are thinking about learning and communication, the more we understand how our brains works, the better. I hope you all enjoy that lovely weather that is coming our way.
Kind regards
Damian Renotule
Crane Video
MYP Exhibition (Personal Projects) & Theory of Knowledge Exhibition
Congratulations to our MYP and DP students who are involved in these exhibitions today. You can look forward to seeing some images in next week's Crane video.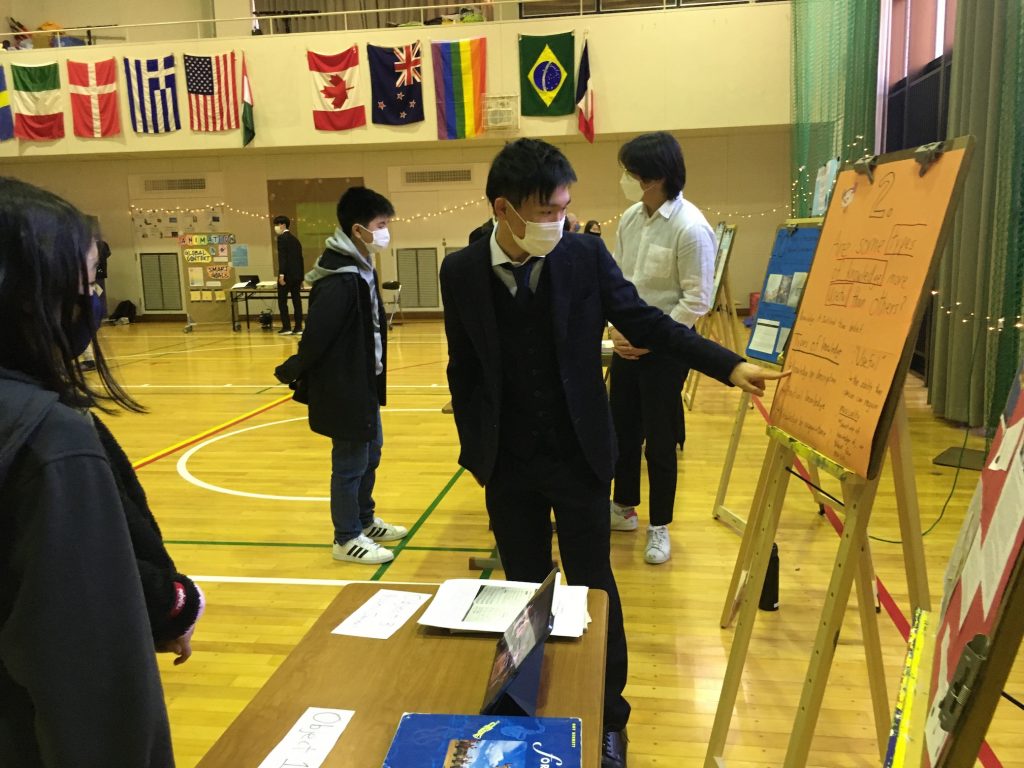 24-Hour Race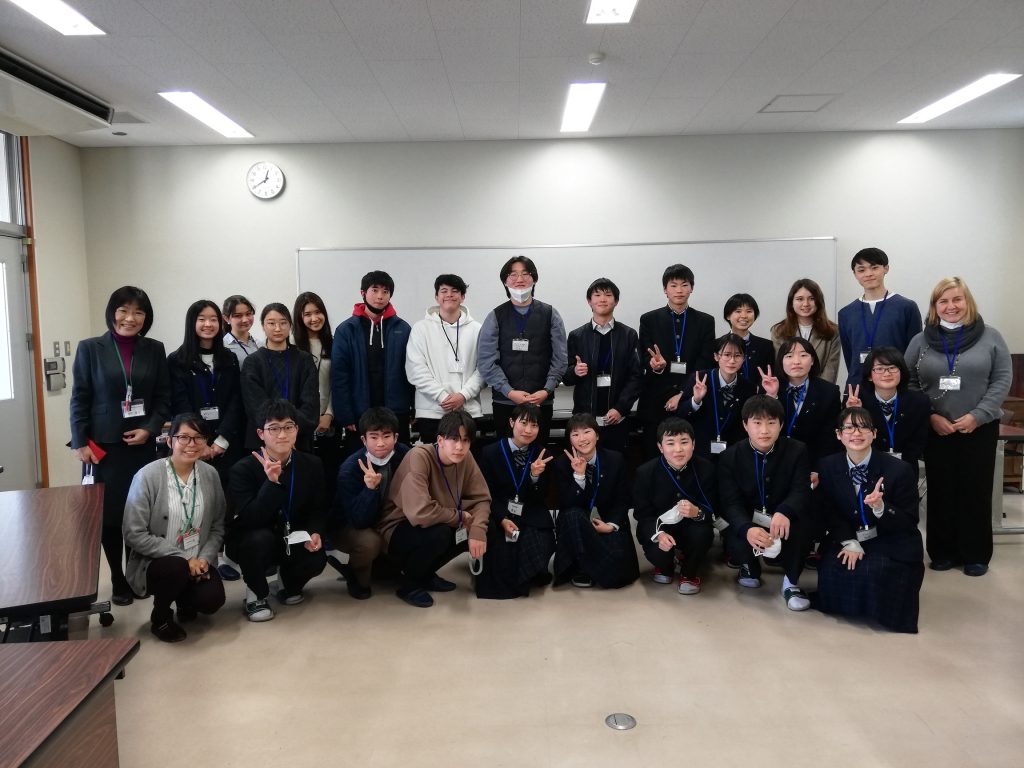 Dear HIS community
We are the 24 Hour Race Team and here to announce that the hoodies are able for public, official purchasing! We have all sizes ranging from kids size to adult size (S through 5L) and each hoodie is ¥3,500. All of the profit made from the hoodies will be sent off to a charity organisation, A21.
We could not have made it this far without the help of Koto's dad, Mr. Kajihara, as he has been manufacturing the hoodies we are selling at a discounted price, gave us advice based on the designs and overall helping us achieve the production of our hoodies at an efficient and smart pace.
Please consider buying the 24HR Hoodies and Merchandise as it will greatly help us and the people in need. Please order through this form. What would help is if the parents could put in the exact amount of money in an envelope!
Yours, 24 Hour Race Team.
保護者の皆様へ、
私たち24時間レース実行委員会です。今回、私たちのオリジナルパーカーを公式に販売いたします。。サイズはキッズサイズからアダルトサイズ(S~5L)まで揃っており、一枚¥3,500です。このパーカーの収益は全てチャリティー団体、A21に寄付されます。
今回販売するパーカーの製作を実現できたのはG6のことのお父さん、梶原さんの力がなければ、ここまで来れなかったと思います。デザインに基づいたアドバイスをいただいたり、製作の手配をしてくださり、ありがとうございました。
24HRのパーカーとグッズを購入することで、タイに児童保護施設を建設でき、子供達を人身売買から救出することができます。買っていただけると嬉しいです。
注文はこちらのフォームからお願いいたします。支払い方法としては、正確な金額を封筒に入れてオフィスのMakkieさんに渡してください。
よろしくお願いいたします。
Here is a link to the 24-Hour Race Newsletter with some more information.
COVID-related Talk
Thank you very much to Mr Ganse who came in to speak with our Grade 2/3 students during their Japanese class. Mr Ganse shared his knowledge and experiences using a lot of learner profile traits. Students asked him many questions. It was an unforgettable lesson for the students.
The PTA Shop Project
Many thanks to our HIS PTA for the great work on the new shop in the HIS genkan. Lots of work went into setting this up and it has proven very popular. It was wonderful to see our EC students (This is our Early Childhood 3 & 4-year old class) students who were the very first customers. This is a great addition to HIS and I would like to express my appreciation for all the work that has gone into this project.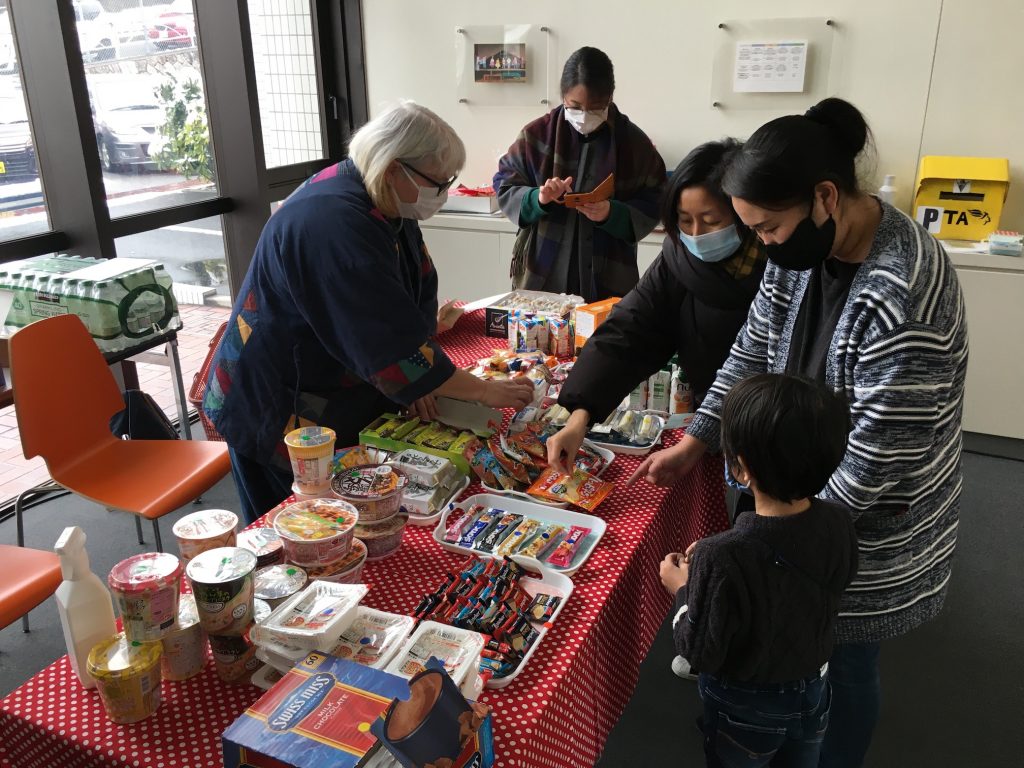 Crane Club photos from last week's ceremony in the Peace Park
Here are some images on the HPS International Volunteer organization's website of our Crane Club members at the Peace Park event to commemorate the ratification of the treaty on the prohibition of nuclear weapons. HPS International Volunteer Great work!
Korean Lessons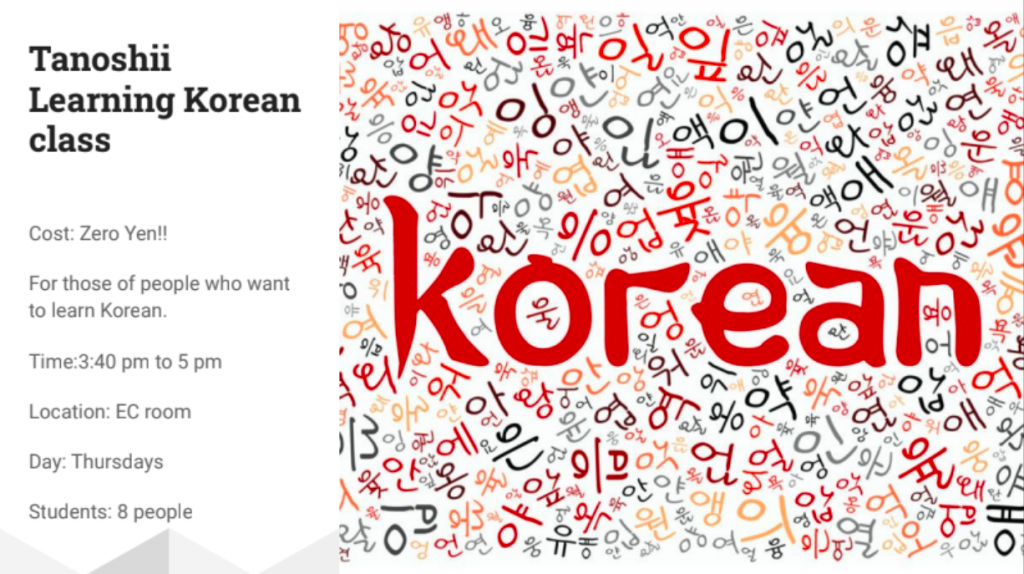 Hello, my name is SuHwan, Grade 12.
I'm sending this to parents who are interested in Korean classes. As an activity of my CAS, I am planning to conduct my Korean class as an after-school activity. The class is scheduled every Thursday from 3:40 p.m. to 5:00 p.m., and the class will be held in the EC room. I am looking forward to your joining.
If you are interested please contact the HIS office. Thank you.
保護者のみなさん、こんにちは。12年生のスーファンと申します。私はCASの活動の一環として韓国語教室をクラブの活動時間に始めたいと思います。この韓国語教室に興味を持たれた方はぜひ私に連絡してください。韓国語教室は毎週木曜日3時40分から5時まで、教室はECクラスです。ぜひ来てください。ありがとうございます。みなさんの参加をお待ちしています。ありがとうございます。
Number of classes/授業の回数: 10
Location/位置: Ec room
When/いつ: Every Thursday/木曜日
Starting Day/始まるひ: February 25th/二月25日
Material/必要なもの: Writing materials/筆記道具
PTA News PTAニュース
PTA SHOP FUNDING VOTE RESULTS PTAショップの資金繰りに関する投票の結果
PTA SHOP THANK YOU PTAショップのお礼
KOREAN & MONGOLIAN CULTURE DAY 韓国・モンゴル カルチャーデイ
NEXT PTA MEETING 次回のPTAミーティング
PTA SHOP FUNDING VOTE RESULTS PTAショップの資金繰りに関する投票の結果
Thank you to all those who took part in the vote to authorise use of funds for buying stock for the PTA shop.
The results were as follows: of 31 people who took part, for question 1: 28 people voted in favour of the proposal to allow the PTA to use up to ¥50,000 of the PTA funds to purchase stocks for the shop, and 3 abstained. No-one voted against the proposal.
For the second proposal that the PTA be authorised to replenished from the profits of the PTA shop, 30 people voted in favour and 1 person abstained. No-one voted against this proposal.
Accordingly both proposals shall be considered approved.
Thank you for your support.
PTA SHOP PTAショップ
This Thursday and Friday the PTA committee opened the PTA shop for a trial run, and we will be opening again next Thursday and Friday during recess and lunchtime. The children seemed to enjoy the shopping experience. Thanks for giving them the pocket money to use in the shop. Parents who come to pick up their kids are welcome to use the shop when it is open. Why not enjoy a delicious coffee and a snack before going home? 😘
As previously explained, the shop will be open properly from March, hopefully every day, if we have enough volunteers. If you wouldn't mind helping out but haven't up yet, please tell us your availability using this tool, or if you have special circumstances talk to one of the PTA committee.
https://chouseisan.com/s?h=4246bcddb9ac4d65ad9d8cae3f19cb6e
We will contact those who have volunteered next week to confirm the calendar.
The opening days for March will be announced at the end of February.
Thanks for your patience as we work out the best system for the shop. The items for sale will vary each week according to what is available and the time we have to go shopping.
How can you help?
Work in the shop! If there are no staff we cannot open.
Donate items to sell. Please contact the PTA BEFORE sending anything in.
Go shopping for stock for the shop. Please contact the PTA before going shopping.
If you have any questions about the shop or ideas for things we could sell, please don't hesitate to contact the PTA team.
Korean and Mongolian Culture Day 韓国・モンゴル カルチャーデイ
Thank you so much to our Korean and Mongolian families who organised Wednesday's great experience for the PYP kids. Special thanks to Juyeon and Uran who took the lead.
Which country will be next? If you would like to introduce some cultural fun from your country to the school, please get in touch with the PTA.
Next PTA Meeting – Friday March 26th 9am~ 次回PTAミーティング 3月26日(金) 午前9時より
There will be no PTA meeting in February.
The next PTA meeting will be held on Friday March 26th, from 9am. We will share the agenda nearer the time, but please mark your calendars for now, and let us know if you have anything you would like to add to the agenda.
PTAショップの資金繰りに関する投票の結果
PTAショップ商品購入のためのPTA資金使途について投票してくださった皆様、ありがとうございました。
31票集まり、結果は以下の通りです。
質問1
"PTAの資金を商品購入のために50000円まで使うことについて"
賛成28票 棄権3票 反対0票
質問2
"PTAはショップの利益を次の商品補充に使用する権限をもつ"
賛成30票 棄権1票 反対0票
以上の投票結果により、この二つの提案は承認されました。
皆様のご協力に感謝いたします。
PTAショップ
私たちPTA役員は今週の木曜日と金曜日にトライアルとしてPTAショップをオープンさせました。来週も同様に木曜日と金曜日の朝とお昼の休憩時間にオープンさせる予定です。子供たちも買い物を楽しんでいる様子でした。お子様にお小遣いを持たせてくださった皆さま、ありがとうございました。
ショップがオープンしている時は、保護者の皆さまにもご利用いただけます。放課後、お家に帰られる前に美味しいコーヒーとおやつでリラックスしませんか?😉❤️
以前ご説明しましたが、3月からショップを正式にオープンさせる予定です。お手伝いくださる方が十分いてくだされば、毎日オープンできます。お手伝いしたいとお考えくださっている皆さまでまだサインアップされていない方は、ぜひ下記のリンクをクリックし、お手伝い可能な日をお知らせくださいね。うまくいかない、など何かご事情がある方は、PTA役員に直接ご相談くださいね。
https://chouseisan.com/s?h=4246bcddb9ac4d65ad9d8cae3f19cb6e
来週のお手伝いに登録してくださっている方には、こちらから改めてご連絡させていただきますね。
2月の終わり頃に3月のショップ開店日をお知らせさせていただきます。
とりあえず、やってみながらベストな方法を探っています。また私たちが日々仕入れをしますので何を販売するかは日によって違います。ご理解、ご了承くださいね。
このような形でお手伝いいただけます😘
店頭での販売。お手伝いくださる皆さまのお力なしにはお店は成り立ちません。
販売するアイテムの寄付。必ず事前にPTA役員にご相談くださいね。
ショップで販売する物品の買い物。買い物前にPTAにご連絡ください。
ショップや販売アイテムに関して何かご質問があれば、遠慮なくPTAチームにご連絡くださいね。
韓国・モンゴル カルチャーデイ
水曜日、PYP生徒の貴重な経験のために段取りをしてくださった韓国、モンゴルのご家族の皆様、ありがとうございました。
ジュヨンさん、ウランさん、会を率先して頂き感謝いたします。
さて、次はどこの国にしましょうか?
もし、どなたかご自分の国をご紹介していただけるのであれば、ぜひPTAまでご連絡くださいね。
次回PTAミーティング 3月26日(金) 午前9時より
2月のPTAミーティングはありません。
次回のPTAミーティングは、3月26日(金) 午前9時より予定しております。また日にちが近づいてきたら議題についてお知らせしますが、今のうちにスケジュールに組み込んでおいてくださいね。議題に加えてほしいことなどありましたら、お知らせくださいね。
PTAからのお知らせは以上です。