ITEMS: Kaina and the National Sailing Championships; Secondary Visual Arts Exhibition; Yoko Ono, My Mommy is Beautiful; Student/Parent/Teacher Conferences; Fundraising Project; HIS Idol; and PTA News.
Principal's Message
Dear HIS Community
Student/Parent/Teacher Conferences will be held at school next week on Friday. We look forward to seeing you all there. There are some notes about the day below. The IB programs' focus on inquiry places the child firmly at the centre of the learning process. Reflection on the learning process (thinking about how we learn – what works for us and what does not) is an extremely important part of the process. Our Student/Parent/Teacher Conferences represent a type of conversation that independent learners use to guide their future development.
We have two structures for conversations which sometimes, understandably, get mixed up:
Student-Led Conference – In this conversation, the student uses a learning portfolio (a collection of their school work) to discuss their learning with parents. Secondary students will do these at home using an Online Portfolio. Primary students do these at school later in the year.
Student/Teacher/Parent Conference – In this conversation, the student, teacher and parent sit down together to discuss the learning journey. This is the one that is happening at school next Friday.
We look forward to seeing you there.
The TED Talk this week is from one of my favourite author's, Chimamanda Ngozi Adichie, who presents her complex and serious message with both clarity and humour. It is an extremely important message. If you enjoy this, you may also like one of her earlier TED Talks which has been featured on the Crane (where every TED Talk speaker hopes to one day, end up) called, The Danger of a Single Story. I hope you all enjoy your weekend.
Kind regards
Damian Rentoule
Crane Video
Best Wishes to Kaina preparing for the National Sailing Championships
Secondary Visual Arts Exhibition
Please join us!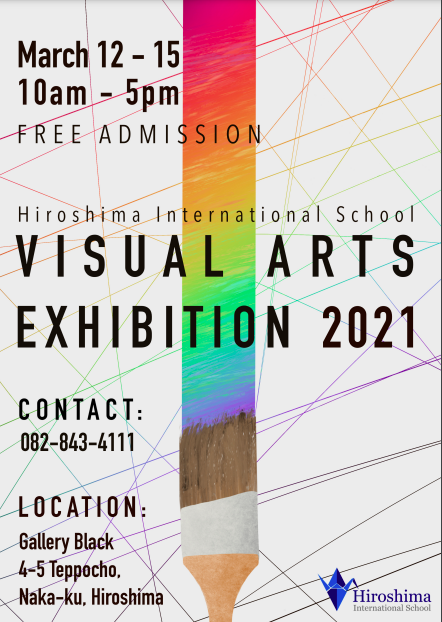 Who: G9-12 Visual Arts students- Amy Kamibeppu (G12) – Erin Hirakawa (G11)- SuA Bae / Yuta Fukushima / Himawari Hando / Fidel Hironaka / Itsuki Oka / Noah Wheeler (G10)- Juliette Decamp / Koichi Hiraishi (G9)
When: March 12-15 / 10am to 5pm
Where: Gallery Black (4-5 Teppocho, Naka-ku, Hiroshima)Free admission
Hiroshima City Museum of Contemporary Art: Satellite Exhibition at HIS! Yoko Ono, My Mommy is Beautiful
Hiroshima City Museum of Contemporary Art (MOCA) is one of our Visual Arts students' favourite museums. Currently, MOCA is going through a big renovation and will reopen in 2023. Until then, MOCA is working with local elementary, junior and senior high schools to do the satellite exhibitions at different schools. And…..HIS was chosen to be one of the exhibition schools!!
The details will be confirmed shortly but it is decided that the work, My Mummy is Beautiful by Japanese artist, Yoko Ono, will be exhibited at HIS in 2021! What a great opportunity for our students as well as community members to be able to see the actual artwork at school! Here is the description of that work (https://www.hiroshima-moca.jp/en/exhibition/onoyoko201802/) and we are all looking forward to the work to arrive. Please come talk to Ms K if you are curious about this project!
Student/Parent/Teacher Conferences (Primary & Secondary)
Here is some further information regarding the conferences which will be held at HIS next week on Friday.
Secondary Students – Preparing for the Student/Parent/Teacher Conferences
Step 1: Student-Led Conference (SLC) – Next week at home, secondary students sit down with family members (parents, siblings, grandparents etc) to discuss the Online Portfolio they have prepared. Please explore their Online Portfolio and inquire about what they are learning and doing at school. A resource, Student-Led Conference Sample Questions, can be used during this conversation to help with the questioning. Students will use a Learning Goal Sheet to share their plans with you.
Your child has worked hard, prepared the Online Portfolio, and reflected on their own learning. Starting the dialogue at home allows your family more flexibility to include more members of the family, use a variety of languages, and dedicate more time to the process. Enjoy the work and the discussions!
Step 2: Parent Reflection Form – Please complete and send the reflection form back to homeroom teachers by Thursday, March 11.
Step 3: Student/Parent/Teacher Conferences – Attend the Student/Teacher/Parent Conferences on Friday, March 12 where we can use the reflections to further the discussion during this conference.
Enjoy the work and the discussions!
Update on Fundraising Project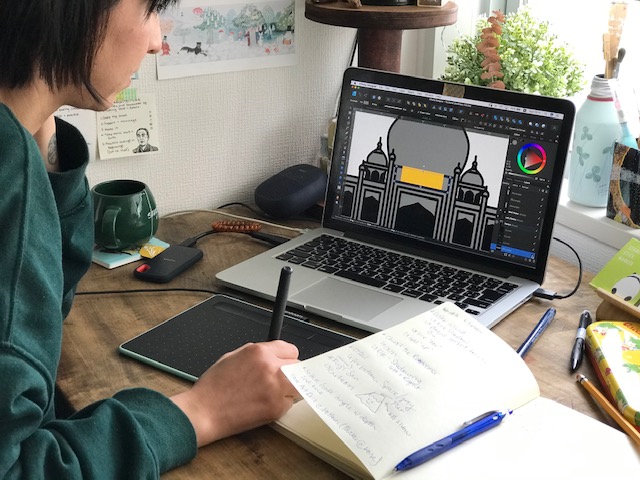 We have donations coming in which is very exciting and we are looking forward to seeing the installation. The artist, Mendel Jonkers, will be sending updates as it all comes together.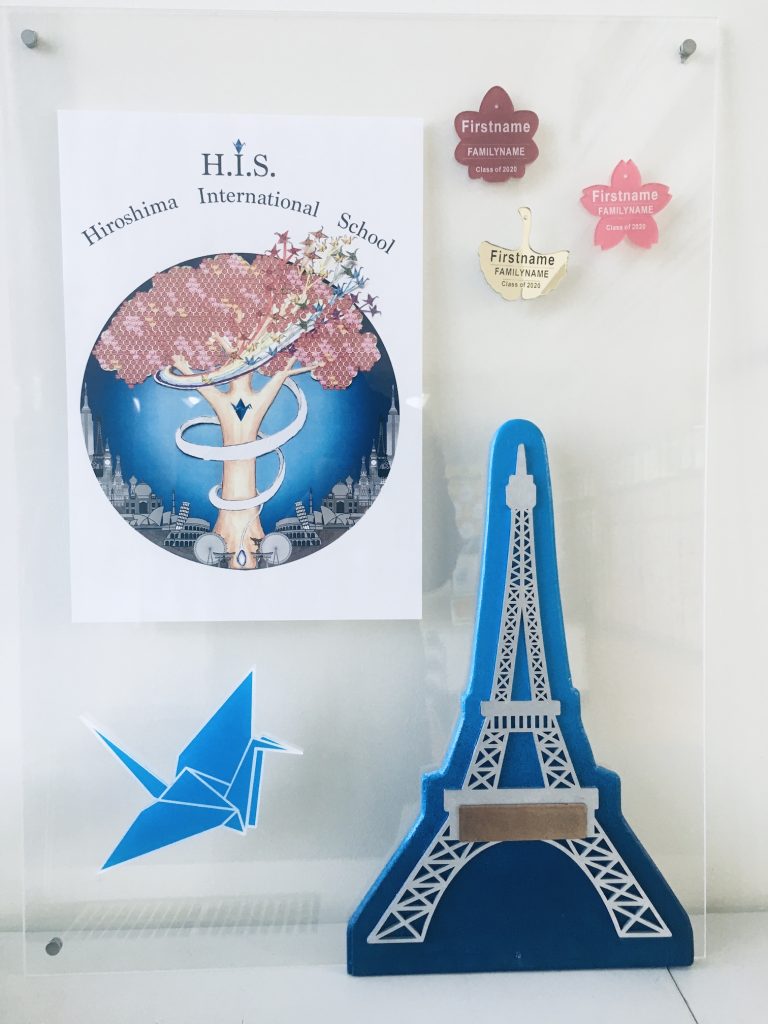 HIS IDOL NEWS – DATE CHANGE!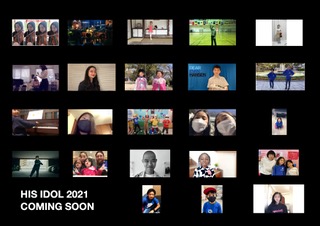 Thank you to all the kids (and their families!) who have worked so hard on getting their entries ready for this year's online HIS IDOL talent competition. The new format has meant that this year some of our kids whose talent cannot be shared on a live stage performance have had the chance to share their passions with us and we can't wait to reveal them to you soon.
We have 23 entries in the HIS IDOL 2021 (INDIVIDUAL/GROUP) competition this year, and since we don't have time constraints online, there will be no heats and all will have the chance to win! Please take a look at the photo to meet our participants. Our Class Act competition also has 6 entries this year, with EAL classes and Japanese classes getting in the action.
We would love to have the whole community tune in to the school's online networks and show some support to our contestants. This year, in additional to the prizes awarded by our 9(!) guest judges, we will have a "People's Choice" award which everyone can take part in, so watch this space for more details soon!
NEW TIMELINE
March 15th to March 19th: VIEWING PERIOD
We will post the videos of everyone's performance, a few at a time, over this week on the school's online. Please watch and support!
March 20th to 25th: VOTING PERIOD:
The judges will consider their decisions for the trophies. Meanwhile you can vote for your favourite acts.
Saturday March 27th: ANNOUNCEMENT OF WINNERS
The original planned date coincided with the IBDP Music Recital, so we have changed the online results announcement live "Watch Party" event to Saturday, March 27th. More details to be announced later, but please tune in to support the contestants!
Next week: " Meet the Contestants" and "Meet the Judges". Watch this space!
Good luck to all involved!
From Jackie and Mr Washington
PTA News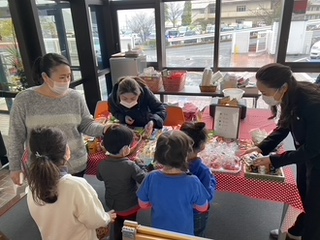 Main Points 今週のお知らせ
PTA Shop News PTAショップニュース
Meeting ミーティング
PTA Shop News PTAショップニュース
Thanks to all who have been supporting the PTA shop by volunteering to work, donating items to sell, and by giving your kids money to spend there. We are still trying things out to find the best way to run the shop and the best items to sell, so thanks for your patience! Thanks to your support we plan to open the shop every school day in March.
Up to the end of the first week of March, our total sales have been ¥110,030!! We are already running a profit of ¥13,615, which is not a bad start considering initial outlays! Thank you very much!
If you are able to work a day or two in the shop in April, please let us know your availability here:
https://chouseisan.com/s?h=9f7fa2423cc94fbda116f7ea746885c6
Special Sale スペシャルセール
During next week's Parent Teacher Student Conferences we hope to be opening the shop to sell hot drinks and scones to give you sustenance for your meetings. Please stop by and say hi.
スペシャルセール
来週のHISでの三者懇談の日にもショップをオープンして、温かいお飲み物やスコーンを販売して皆さまに三者懇談に向かうためのエネルギーをチャージしていただければ、と思っています😊
PTA Meeting: Friday, March 26th 9am at HIS PTAミーティング:3月26日(金)午前9時よりHISにて
The next PTA meeting will be held on Friday, March 26th at 9am. Please come along for a chance to meet fellow parents and chat about what is going on in the community.
We will publish the agenda nearer the time. If you have anything you would like to talk about at the meeting, please let us know by Wednesday March 24th and we will add it to the agenda.
PTAショップニュース
ボランティアとしてお手伝いくださる皆さま、販売するものをご寄付くださっている皆さま、そして、お子さまが買い物いただけるようにお小遣いをお渡ししてくださる皆さまのご協力のおかげで、PTAショップは本格的にオープンいたしました。なにぶんスタートしたばかりですので、販売方法、販売品の選定など、手探りでベストな形を探しているところです。しばらくはご容赦くださいね。皆さまのご協力により、3月は毎日オープンできそうです。お手伝いくださりありがとうございます。
3月最初の週のこれまでの売上高は¥110,030で、既に¥13,615の利益を計上しています。初期費用を考えてみても、なかなかのいいスタートなのではないでしょうか😊 皆さま、ご協力ありがとうございます。
4月に1日か2日ほど、ショップでの販売のお手伝いをしていただけるという方、ぜひ、下のリンクよりボランティア可能な日をお伝えくださいね!
https://chouseisan.com/s?h=9f7fa2423cc94fbda116f7ea746885c6
PTAミーティング:3月26日(金)午前9時よりHISにて
次回のPTAミーティングは、3月26日(金)の午前9時よりHISにて行う予定です。他の保護者仲間に会って、HISコミュニティー内の状況の情報交換をしませんか?
ミーティングの議題につきましては、もう少し日にちが近くなってからお知らせさせていただきます。ミーティングで話し合ってほしいことがありましたら議題に加えさせていただきますので、3月24日(水)までにお知らせくださいね。
皆さまのご参加をお待ちしております。
今週は以上です。