ITEMS: New Building Opening Ceremony; Message from our Founding Principal, Ms Eleanor Baldwin.
Principal's Message
Dear HIS Community
We had a wonderful ceremony to celebrate the opening of our New Annex building on Monday. Thank you to everyone who was involved in the organisation as well as all the guests who joined us on the day. Our school community deeply appreciated the warm words of support and encouragement from all of our guests and speakers. Also, many thanks to our Board of Directors and Board of Trustees who saw this project through over a period of about 4 years from the initial planning to the cutting of the ribbon. おめでとうございます!
Kind regards
Damian Rentoule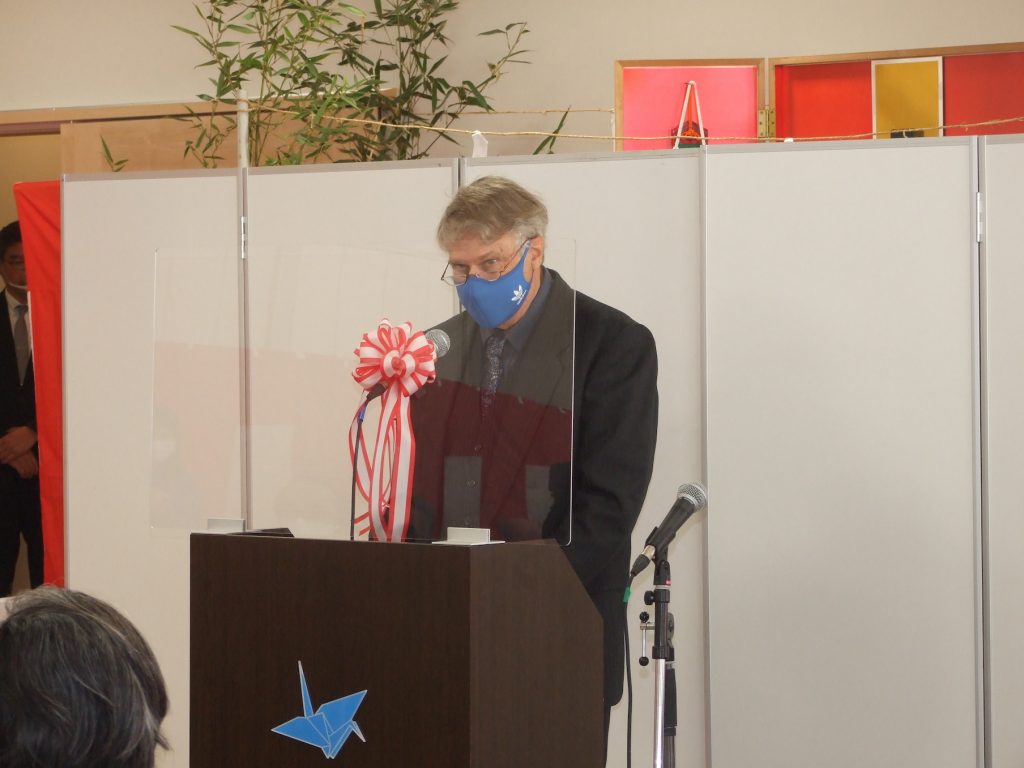 Thank you everyone for a wonderful day!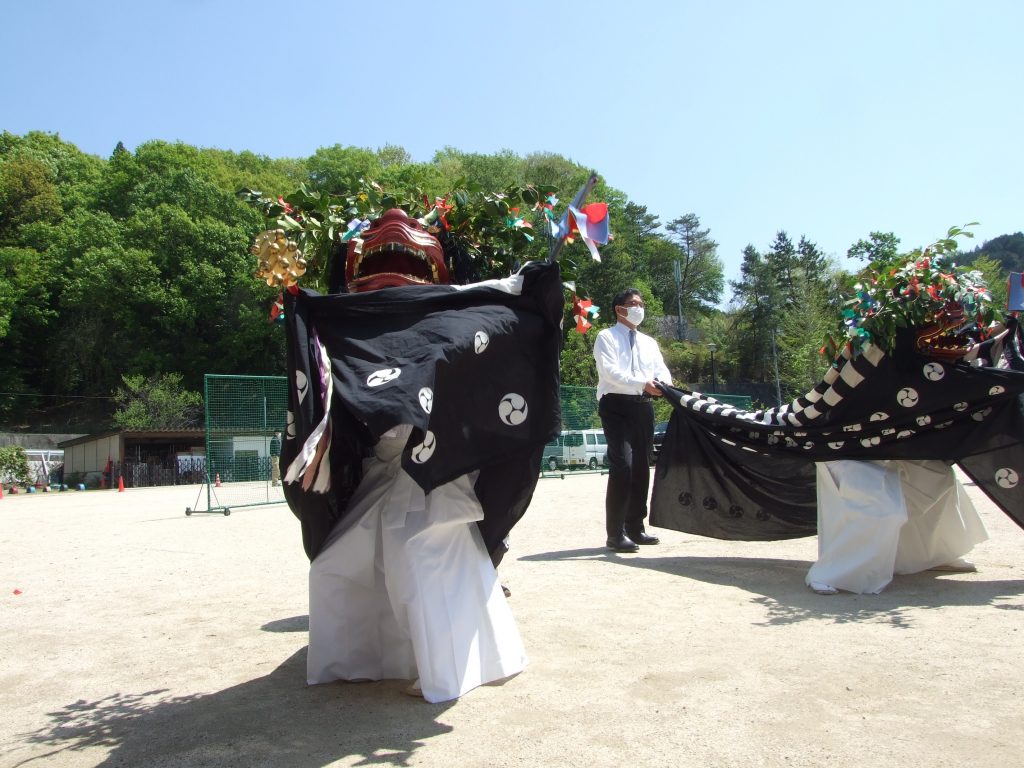 It was a fantastic day of celebrations as we passed this milestone on our ongoing journey delivering international education to the Hiroshima community which started all those years ago in the early 1960s.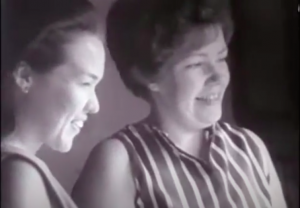 A Message to the HIS Community from our Founding Principal, Ms Eleanor Baldwin.
We were also honoured to receive a congratulatory message from Ms Eleanor (and Bill) Baldwin. Eleanor Baldwin was our very first principal, now living in Ottowa, Canada.
Congratulations on the opening of the new Hiroshima International School annex.
It has certainly been wonderful to watch the school grow from being in a small annex of the Hiroshima Baptist Church with only a dozen students to an International Baccalaureate school ten times the size that now has its very own annex for more learning opportunities.
On this opening of the new building, it is wonderful to be remembered as part of the "groundwork", which is obviously continuing to take root in our favourite city of peace.
Thinking back over nearly 60 years, I am visiting a wonderful presentation of past times, and how friends and neighbours were able to offer help and assistance to others. Those of us who can relate to the stories of the past, easily feel some excitement come up when being reminded of how they were able to help others when necessary.
Enjoy the new building and many more rewarding years of growing and cooperating with one another. One day, this will also become a fond memory for you to treasure.
Giving thanks to God for his assistance over the years,
Yours sincerely, Eleanor (and Bill) Baldwin
I would also like to express a special thanks to Pauline Baldwin, Hiroshima resident, former HIS student and daughter of Eleanor & Bill, who has been organizing a HIS Alumni Group, bringing together past students and teachers for many years. We appreciate your ongoing connection with HIS and also your family's contributions to HIS from its very early days. In the video below, we can see Eleanor Baldwin seeking support for HIS from Board members of the Atomic Bomb Casualty Commission (ABCC) the predecessor of the binational (Japan/US) Radiation Effects Research Foundation (RERF). A little bit of HIS history, closely tied to the Baldwin family. Many thanks for sharing that story, Pauline. In the video, you can also catch a glimpse of a 1960s school lunch and some great dance moves at HIS's earlier Ushita campus. You can find some other videos here, as well.
The New Annex – Post Opening Ceremony
As you can see below, our Gr12 students, as well as our Early Childhood (EC) students, have already been enjoying the new learning space, one group (the Class of 2021) preparing for the DP Exams which start during Golden Week, the other group (the Classes of 2034 & 2035) have a little bit more time to get ready.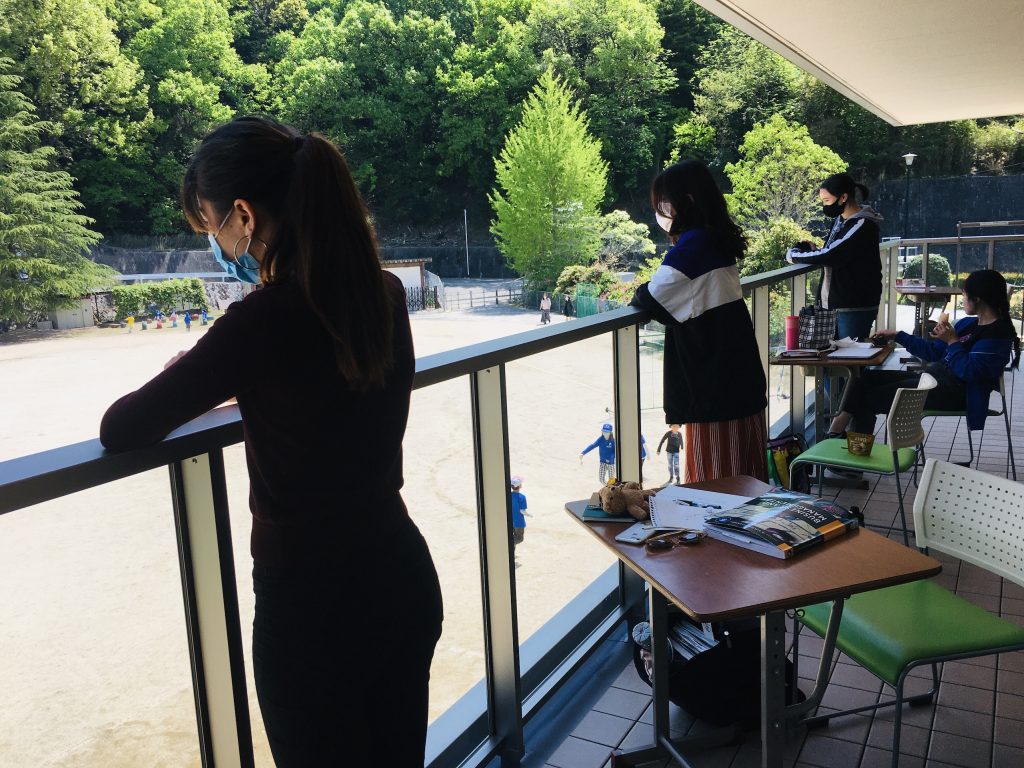 The Alumni Stories Page on our Website
As we look toward a bright future, we also remember that this future is built upon the creativity, persistence, resilience and determination of generations who have worked, studied and played before us at HIS. In part to honour their various contributions to HIS and also to document our school's history through their experiences we are collecting Alumni stories. Thank you to two very kind HIS Alumni, Nanako & Vivica, who have kindly started this process by interviewing and collecting these stories which they arranged on the HIS website: https://www.hiroshima-is.ac.jp/alumni/ It looks great. Thank you!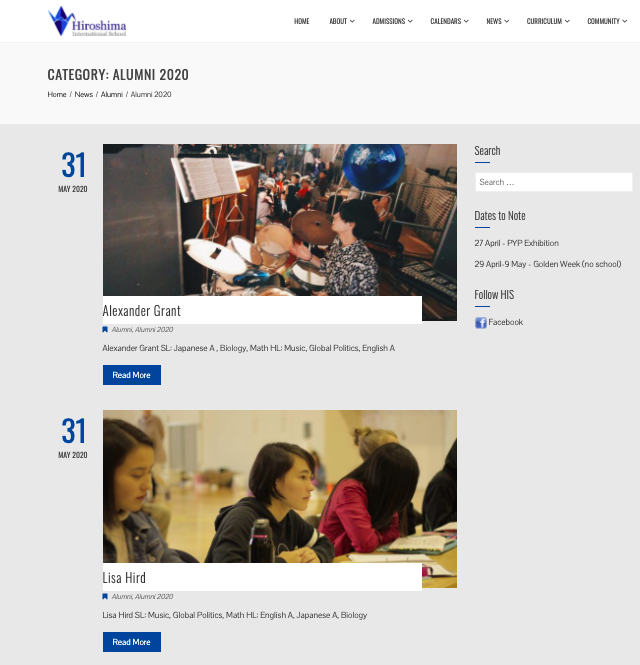 Crane Video
Some Exercise Advice by Kento (PYP Exhibition Project)
PTA News
Main Points
Welcome to our new families ようこそ- 新しくHISにご入学のご家族の皆さまへ
Karaage Fried Chicken Order – don't forget, and have you paid?
 唐揚げ弁当のご注文−お支払いをお忘れなく!
PTA Meeting PTAミーティング
Scholastic Order スカラスティク 本の注文
PTA Shop volunteers PTAショップのボランティア募集
Hoodie Order パーカー注文
WELCOME
First off we would like to welcome any new families that have joined our community from the start of the new Japanese school year in April. If you have any questions about life at HIS or how things work here, please don't hesitate to approach any of the PTA team, some of whom can generally be found in the genkan most mornings, or e-mail us at pta@hiroshima-is.ac.jp any time. We wish you a successful and happy time as part of the HIS family!
KARAAGE FRIED CHICKEN ORDER
Thanks to everyone who has ordered a bento for Monday. Don't forget to NOT make lunch as usual after the weekend! Your children will be able to pick up their bentos from the PTA shop on Monday at lunchtime. We will check whether the bento has been paid for or not before handing over the lunch, so please make sure to send in the money to the office in the morning if you have not already done so.
Thanks to the Sato family for this opportunity and their donation to the PTA. If any other families are involved in local businesses that would like to offer a lunch delivery on a one-off or regular basis, or if anyone has any goods that they think would be appropriate to sell at the PTA shop, please do not hesitate to contact the PTA to talk about it. We are all for a little mutual community back scratching!
PTA MEETING: Friday May 21st, 9:00am
The next and final PTA meeting of the year will be held on Friday, May 21st from 9:00am in the genkan. At this meeting we will discuss the suggested PTA activities for the remainder of the school year. We will also reflect on the year we have had and talk about what might happen in the 2021-2022 school year. Please come along and be a part of the decision making if you are interested!
We will post an agenda for this meeting in advance. Please watch this space, but save the date.
If you have anything to add to the agenda for this meeting, please let us know at pta@hiroshima-is.ac.jp by the Wednesday before the meeting.
FINAL SCHOLASTIC ORDER
We are running our final order for scholastic books for this year. Please click on the link to check out the online catalogue and place your orders. Your child will bring home a paper catalogue, but please note we are only accepting online orders this time, so the catalogue is only for browsing purposes.
https://world-schools.scholastic.co.uk/hiroshima-international/digital-book-club
The deadline for this order is Monday, May 10th. Please make sure to place your orders on time!
PTA SHOP
Many thanks to all those parents who continue to support the PTA Shop, both by volunteering to work at it, and by giving their children some change to spend every day. We are very grateful for your help.
Please consider signing up here to work a shift or two in May if you have some time. For new parents, this is a great way to get to know other parents and also kids of all ages in the school. For not so new parents, you are still welcome to volunteer for the first time, even if you haven't been able to so far! Don't be shy!
https://chouseisan.com/s?h=df186d4663af4659b09064964de89da3
At the time of writing, the PTA shop has made around ¥165,000 in profit to add to the PTA funds which are used to support the school, so this has been a very worthwhile initiative so far! Thanks and well done everyone!
LAST HIS HOODIE ORDER
For our new families who have joined in April, and for anyone who has grown a lot (!), we have decided to run another HIS blue hoodie order before the end of term. Most students wear these hoodies to keep warm and when they go on field trips or to off campus events. Although it is getting warmer, it might be good to have one ready for the start of the autumn term…
PLease click the link to see the various options available and place your order.
https://forms.gle/ADGifJjwwFKst9tW8
* Order deadline is Friday, May 14th
** Please note that the order can only be filled if more than 10 hoodies are ordered.
ようこそ
日本の学校の節目である4月からご入学の皆様、HISへようこそ! HISのことでご質問がありましたら、なんでもお気軽にPTAにご連絡くださいね。一部のPTAメンバーには殆どの朝、学校の玄関でお会いできるかと思います。もしくは、PTAメール pta@hiroshima-is.ac.jp にいつでもご連絡くださいね。HISでの学校生活が素晴らしいものになることをお祈りしております! 
唐揚げ弁当ご注文
月曜日の唐揚げ弁当をご注文いただいた皆様、ありがとうございます。週末を楽しく過ごし、この注文のことをすっかり忘れて、いつものようにお弁当を作ってしまわないでようお気をつけくださいね!ご注文いただいたお子様は、ランチタイムにPTAショップの場所でお弁当を受け取ることができます。お弁当をお渡しする前に、お支払いがお済みかどうか確認いたします。お支払いがまだの方は、午前中のうちにオフィスにお金をお持ちくださいね。
佐藤さんファミリーにこのような機会を作って頂き、売り上げの一部をPTAに寄付していただけることを感謝致します。地元で事業をなさっている方で、もし一度だけでも定期的にでもランチを配達して頂ける方、PTAショップで販売するのに適切な商品がおありの方がいらっしゃいましたら、ご遠慮なくPTAまでお知らせくださいね。保護者の皆さまが様々な形で学校に関わってくださることを子供達はとても喜んでいます。それが学校のいい雰囲気を作っていると思います。皆さまのご協力をよろしくお願いします。
PTAミーティング
今年度最後のPTAミーティングは9:30から玄関で行います。このミーティングでは、今年度提案された残りのPTA活動について話し合います。また今年度の振り返りも含め、来年度についても話し合いたいと思います。ご興味がありましたら、ぜひご参加ください!
このミーティングの議題は事前に報告いたします。クレーンをチェックして日にちを空けておいてくださいね。もし議題の変更や付け加えてほしいことなどありましたら、ミーティング前の水曜日までに pta@hiroshima-is.ac.jp までご連絡ください。
最終 スカラスティック注文
今年度最後のスカラスティック注文を受け付けます。下記のリンクからオンラインカタログをチェックしてご注文ください。お子様が紙のカタログを持ち帰ると思いますが、今回はオンラインでの注文のみ受け付けますのでご注意ください。紙のカタログは閲覧用で、注文にはご利用いただけません。
https://world-schools.scholastic.co.uk/hiroshima-international/digital-book-club
締め切りは5月10日月曜日です。締め切り日に間に合うようご注文ください。
PTAショップ
PTAショップにご協力いただいている皆様、ボランティアの皆様、毎日ご購入頂いている皆様、
ありがとうございます。皆様のご協力に感謝致します。こちらに5月のシフト表を載せておきますので、お時間がありましたら是非ご記入ください。新しくご入学された皆様、他の保護者の方々や学校中の子供たちと交流できる良い機会だと思います。以前からいらっしゃる皆様、初めてのボランティアの方でも大歓迎です!ご遠慮なく!
https://chouseisan.com/s?h=df186d4663af4659b09064964de89da3
現時点でのPTAショップの売り上げは約 ¥165,000です。この売り上げは学校を支援するために使われるPTA資金になります。とても意義のある活動です!皆様、ありがとうございます!
最終 HISパーカー注文
4月からご入学の皆様、お子様が大きく成長された皆様(!)に朗報です。今年度が終わる前にもう一度パーカーの注文の機会を提供させていただくことになりました。これまで、生徒たちは寒い時や、遠足などの学校外のイベントに出かける際にパーカーを着ていました。暖かくなりましたのでしばらくは着ないかもしれませんが、また次の秋に備えておくのも良いかもしれません。
リンクを開いて様々なオプションをご覧になり注文してください。
https://forms.gle/ADGifJjwwFKst9tW8
* ご注文締め切りは5月14日金曜日です。
**パーカーは皆さまからの注文が10枚以上ある場合に限り発注可能となりますので、その点ご了承ください。