ITEMS: Yearbook Orders; Primary Spirit Week; Principal Search Committee; Art Installation Opening & Artwork Donation; PTA News.
Principal's Message
Dear HIS Community
Congratulations to our Grade 5 students on the Graduation this afternoon. It was great to see all of the Grade 5s up on the stage to celebrate their movement from the Primary Years Program into the Middle Years Program. It has been wonderful to see them grow over the years, becoming more independent learners. You can sense their excitement, passing into this new, exciting stage of their lives. We wish you the best of luck in your Middle Years Program.
I loved the title of this TED Talk by physicist, Aaswath Raman, where he asks the question, 'How we can turn the cold of outer space into a renewable resource?' It is a good reminder of the power of inquiry, the foundation of our educational program at HIS. There are so many questions we would never think to ask and as our life journeys take us all down different paths, we want our children to be able to explore the questions they encounter, especially the unexpected ones. I hope you all enjoy the weekend.
Kind regards
Damian Rentoule
Crane Video
Yearbook Orders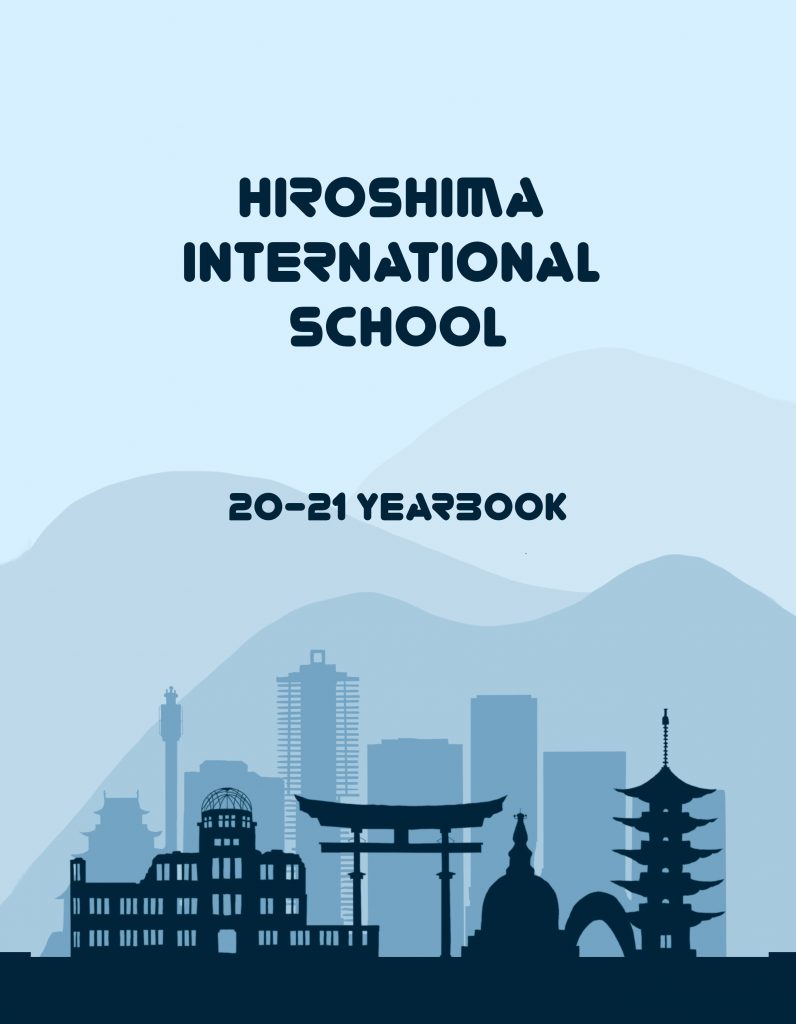 The yearbook is a hard-cover book with 76 colour pages of photographs from throughout the school year. It costs ¥5 000 per copy. A limited number of copies have been ordered to arrive by the end of the school year. Therefore, please order your copy early to avoid disappointment!
ORDER FORM
https://forms.gle/UZWVua71gFnofS1X7
Primary Student Council Message: Spirit Week
To PYP Students
We are going to have Spirit Week starting next week. We want to do something fun before the end of the school year.
Monday: Crazy socks day
Tuesday: Favorite sports team day
Wednesday: Rainbow day
Thursday: Pajama day
Friday: Character dress-up day
We hope you enjoy!
From, Primary Student Council
Principal Search Committee
The Principal Search Committee has been formed, the position advertised and applications are now coming in. Many thanks to Co-chairs, Susan Meiki (BOD) and Peter Skaer (BOD/BOT), as well as committee members, Guy Hird (BOD), Ryoma Matsumoto (BOD), Hiroshi Yoshikawa (BOT), Ron Klein (BOT), Nigel Barker (Secondary Teacher), Masayo Yoshitake (Primary Teacher), Nicole Watanabe (Secondary Parent), and Kumi Kim (Primary Parent – although soon to be Secondary parent, as well!). It will be an exciting process as we chose the new principal from August 2022 to lead HIS into this next stage of our exciting future of international education.
Art Installation Project & Artwork Donation
Join us via live-stream for the opening on Friday, 18 June at 2:30pm.
If you would like support HIS and get your name on the wall, you can donate to the Momiji Fundraising Project on our webpage below. Remember that donations can be made via bank transfer or just dropped off at the HIS office.
PTA NEWS PTAニュース
MAIN POINTS 今週のお知らせ
PTA MEETING 18th June 9am PTAミーティング 6月18日金曜日午前9時より
LUCKY BAGS ラッキーバッグ
TEACHER APPRECIATION LUNCH DONATIONS 教職員の皆様への感謝ランチへの寄付のお願い
KARAAGE FRIED CHICKEN 唐揚げ弁当
PTA MEETING PTAミーティング
As previously reported, the last PTA meeting of the year will be held via ZOOM next Friday at 9am.
Please join from the following link.
Join Zoom Meeting
https://us02web.zoom.us/j/89032910255?pwd=azdHcm85T1hheGMzU0Z4OGdwTXdOZz09
 AGENDA ミーティングの議題
Reflections on the school year
Introduction of next year's proposed committee
Discussion and (possibly vote) on a proposal of use of PTA funds to buy gym equipment proposed by Mika-sensei
Plans for teacher appreciation lunch.
Continuation of discussion about constructive ways parents can help make HIS better for our kids.
LUCKY BAGS ラッキーバッグ
Don't forget to order your "Lucky Bag" from the PTA Shop by the end of next week 🥰. We are hoping that you will help us make sure that the stock we were unable to sell during the period the shop has been closed due to the State of Emergency does not go to waste. These surprise cute gift bags are available in two sizes, for ¥300 and ¥500. We appreciate any support you can give.
Pre-order here to make sure not to miss out.
https://forms.gle/DDokr7YeCEoKMjsW8
TEACHER APPRECIATION DONATIONS 教職員の皆様への感謝ランチへの寄付のお願い
A reminder that we are still collecting donations to contribute to the cost of the teachers appreciation lunch. Unfortunately this year because of Covid 19, we are unable to accept contributions in food form, so If you would like to express your love for the staff of HIS and their efforts for our kids this year, we would love it if you could send in a suggested donation of at least ¥500 per family, in an envelope marked "PTA LUNCH" before the end of next week. Thanks in advance for your help! 😘
KARAAGE FRIED CHICKEN ORDER 唐揚げ弁当オーダー
If you haven't ordered your karaage lunch for June 21st yet, you still have time! Deadline for orders is Wednesday June 16th.
https://forms.gle/L46r5B9627tpxz4V7
PTAミーティング
先週お知らせしましたように、来週6月18日金曜日9時からのPTAミーティングはZOOMにて行います。時間になりましたら下のリンクをクリックしてご参加ください。
Join Zoom Meeting
https://us02web.zoom.us/j/89032910255?pwd=azdHcm85T1hheGMzU0Z4OGdwTXdOZz09
 ミーティングの議題
今年度の振り返り
来年度のPTA役員候補者の紹介
ミカ先生から提案の「PTA資金による体育館用の体育用品・備品購入」に関する話し合い(と投票の可能性も?)
教職員の皆さまのための感謝ランチの計画
HISをより素晴らしい学校にしていくために、私たち保護者ができる建設的なサポートとは何か、について
ラッキーバッグ
PTAショップによる「ラッキーバッグ」はもう注文されましたか? 緊急事態宣言中の閉店により販売できなかったショップの在庫が無駄にならないよう、皆さまにぜひご協力いただければと願っております。300円の袋と500円の袋の2サイズをご用意しております。皆さまからのサポートに心より感謝申し上げます。下のリンクより忘れずにお申し込みくださいね。
https://forms.gle/DDokr7YeCEoKMjsW8
教職員の皆様への感謝ランチへの寄付のお願い
先生方への感謝ランチの寄付をまだ募っております。コロナ禍の状況下のため今年は手作りの寄付は控えさせて頂いております。HISスタッフへの感謝を何かの形で表したい方がいらっしゃいましたら、1家族につき1口500円からの寄付を募っております。来週末までに「PTAランチ」と書いた封筒にお金を入れてオフィスまでご提出いただけますと、とても助かります。皆さま、どうぞよろしくお願いいたします。
唐揚げ弁当オーダー
6月21日の唐揚げ弁当をまだオーダーされていらっしゃらない方、また間に合います!締め切りは6月16日水曜日です。
https://forms.gle/L46r5B9627tpxz4V7
PTAからのお知らせは以上です。楽しい夏休みをお過ごしくださいね! Stay safe!