Welcome from James Steward
Dear HIS Community,
The clouds have finally broken from a very rainy weekend. I hope that you have been able to stay dry!
Our Semester 2 Clubs and Activities are now in full swing. It is wonderful to see our fantastic HIS students participating in such a wide array of pursuits. I really enjoyed joining the Peace Riders on their weekly training ride on Thursday. The weather was beautiful, though a little chilly! It was also great to see our HIS Futsal Club head to Osaka for their tournament over the weekend. I suspect there will be many good stories to be told on Monday!
The MYP Personal Project Exhibition will occur this week on Thursday. We wish our fine students good luck!
Finally, thank you to our amazing Parent Wolfpack, and particularly, Kumi-san and her mother, who arranged and created approximately 1500 Val-o-Grams for Valentine's Day! They were both timely and tasty!
Please read further for more important information and updates.
James Steward
HIS Principal
---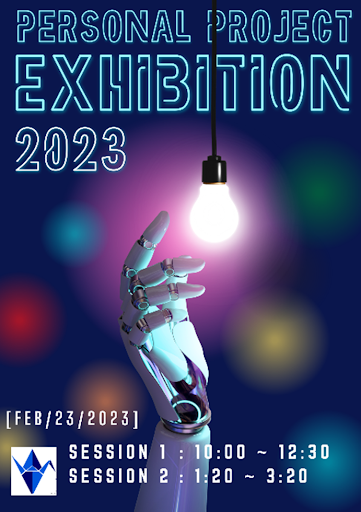 MYPX February 23 at HIS!
Hello Everyone,
I hope you are doing well. The G10 cohort is finishing up their MYP Personal Projects and will present the accumulation of their efforts at the MYPX, on Feb. 23, 2023. It is a great time for students and teachers to learn about these exciting projects while asking questions to the PP creators. If you have any questions, please let me know. Thank you for your support.
Regards,
Robert Washington,
MYP Coordinator
---
From Yumi Sensei – Japanese Class Success in Tokyo!
Book Film Festival
A book trailer is like a movie trailer for books. Students often write a book report after reading in language class, but recently making a book trailer has become one of the choices after reading activities. In order to create an engaging and persuasive book trailer, students read the book thoroughly, choose the best images and words and phrases to express their thoughts, and use creativity, and IT skills. Many HIS students created a book trailer during Japanese class and many of them received the awards from the Book Film Festival. Natsuki, Mimi, Soma (G5), Chaewon, and Isa attended the award ceremony that was held in Tachikawa, Tokyo, on Saturday February 18th. The Mayor of Tachikawa City and a representative from the Ministry of Education also participated in the ceremony. Our students represented HIS and received certificates of commendation and answered interview questions. Tachikawa City is planning to publish a video of the ceremony on Tachikawa City's SNS at a later date. The Book Film Festival will update their website sometime soon and release all award winners' videos there. We will share the link when it becomes available.
Award Winners
Elementary Category A (Book Trailer)
2nd place 優秀賞1 Natsuki Takatani
2nd place 優秀賞2 Lea Garcia, Viola Shimizu
3rd place 準優秀賞2 Soma Inokuchi
3rd place 準優秀賞3 Neil Khandekar
Elementary Category B ( Recommending Books)
1st place 最優秀賞 Chaewon Park
2nd place 優秀賞1 Mimi Ganse, Mabel Wheeler
3rd place 準優秀賞1 Isa Onodera, Junsu Kim, Jehui Lee
Middle school Book Trailer category (Native Japanese students)
Ministry of Education, Culture, Sports, Science and Technology Award 文部科学大臣賞 Iroha Tane
2nd place 優秀賞1 Yuya Morishita
3rd place 準優秀賞1 Ayaka Ishii
3rd place 準優秀賞2 Hinano Smith Obara
3rd place 準優秀賞3 Hairin Mizutani
3rd place 準優秀賞4 Koto Kajihara
High School Book Trailer Category (Native)
2nd place 優秀賞1 Hinato Aoyama
International Book Trailer Category
1st place 最優秀賞 Julani Bartelink
2nd place 優秀賞1 Rui Wen (Chloe) Lai
2nd place 優秀賞2 Tida Curley
2nd place 優秀賞3 Motrica Tanaka
---
New Applications
We continue to accept many new student applications. HIS is doing very well with enrollment up significantly this year. If you are aware of families considering HIS, please encourage them to get their applications in early as space is becoming limited in some grades.
---
HIS Faces in the News! (Picture Gallery)
Click here to see our weekly selection of photos from across HIS.
---
From The Parent Wolfpack (PTA)
◆ International Festival Planning Meeting – Monday 20th February
There will be a planning meeting on Monday 20th February at 9am at school as mentioned previously. If anyone knows of potential stall holders or performers, please let us know at the meeting.
For more details please see last week's Crane message, linked below.
➡︎ Crane Message from the 5th Feb 2023
◆ Val-O-Grams – Thank you!
Tuesday, February 14th was Valentine's Day! The Wolfpack Team were very happy to deliver your important feelings in the shape of Val-O-Grams. The whole school was full of smiles from both students and teachers!
The profit from the Val-O-Grams is likely to exceed 200,000 yen. This will be used for PTA funding and for our students. Thank you to everyone who contributed to our Valentines' Day fundraiser.
A huge thank you goes to Kumi Kim (mother of G7 Yuu, G5 Rin, G3 Hana) and her mother who put lots of hard work into making all the Val-O-Grams!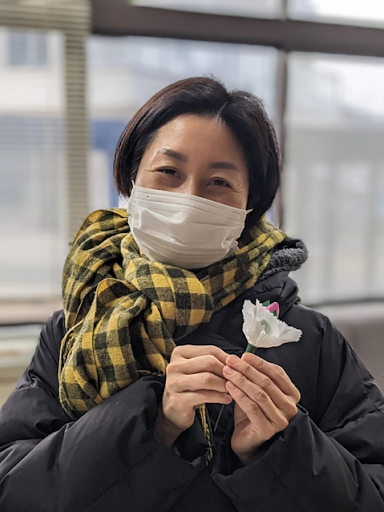 ◆ International Bazaar (Former 100 Yen shop) at Festival
It's time to start preparing to collect your donations for the Bazaar for the International Festival.
This year, we ask for items in the list below which may be left unused in your Households. With your help, the shop is able to make a substantial profit which in turn helps the school, so we would like your cooperation.
Items for Collection:
・Toys (Unbroken toys, Sets with no missing parts, CLEAN Stuffed animals, etc.)
(Free giveaway toys or similar toys will not be acceptable.)
・Books (Both English and Japanese. Recipe books are also okay.)
・Unopened or unwanted gifts (Within the Date of Expiry if foodstuffs)
・Handmade stuff
Items left unsold will be assessed by a recycling shop so that they will not be wasted.
The boxes for donations will be at the school entrance soon. We will let you know by Crane. Thank you for your cooperation in advance!
Please contact the Wolfpack Team if you have any questions. ( pta@hiroshima-is.ac.jp )
◆ Vendors Applications for the Festival
We created an application form for vendors. If you or you know someone who would like to be a vendor for International Festival, please get them to fill in this application form.
Please note that we would ask them to donate at least 10% of the sales.
And please let the Wolfpack Team (PTA) know first to check if there are no similar vendors already applied or not. Thank you!
◆ Let's Bake!
We are having Let's bake! on Thursday 23rd with a group of G1/2 children. If your children are baking please bring an apron and a tie for long hair. We will bake Cookies this time and sell them on Friday 24th. Please make sure your kids have 100 yen coins to pay for purchases!
That's all for now – enjoy the rest of your weekend!
The Wolfpack Team