Welcome from James Steward  
Dear HIS Community,
Hanami has arrived in Hiroshima. I hope that you have been able to enjoy some of the beautiful blooms and flowers in the region. I must thank Yumi sensei for initiating Hanami in the Primary School this week, as she took many classes to a park near the school to observe and enjoy the beauty of the season!
The Let's Bake Parent Team was in full force this week as they led our Grade 1-2 class in cookie making. The sweet smell of baking radiated throughout the school, while sales skyrocketed on Friday.
Our Open Campus hosted over ten interested families this week. HIS has become a popular destination in recent times. Good work, Team!
Our Peace Riders continue to prepare for their coming ride in late May. Mr. Barker, Mr. Skaer (Director General of HIS), and the students enjoy the sights and sounds of our local region every Thursday on their rides after school.
Finally, thank you to Masayo sensei for organizing our weekend volleyball camp. Our students enjoyed time with professional coach, Yoshiko Ueda. The drills and games were superb.
Please read further for more information.
James Steward
HIS Principal 
---
Let's Bake with Grade 1-2
Here is our latest Let's Bake video from Nami Ohata:
---
The G7 Junior Conference in Hiroshima
I am Sayako Tokai G10, and I participated in the G7 Junior Conference together with Soyoka Kurimoto G10! It was such an unforgettable experience, and we were so glad to be part of it. All the G7 country representatives aged 15-17 years old came to Hiroshima from 3/27 to 3/30. This G7 Junior Conference was separated into 3 groups, Peace, Diversity and Relationships, and Sustainability. Its main purpose was to create a document that represents what we understand about the problems within these 3 topics and present the solutions. We discussed this with the group members and it was interesting to listen to different aspects and I learned a lot of things. 
I was in the Sustainability group, and one of the problems that we raised in our final document was the lack of knowledge that the young generation has on world problems. Not just about the young generation, but generally, we thought that people are not aware of the state of this world right now, and how the situation we have is very threatening to future generations. Therefore, as a solution, our group made an Instagram account (@G7_sustainability_youth) to raise awareness a little more about the world. Although our activities might be small actions, we believe that together we can make them big. I want all of your help, all the HIS communities which includes students, parents, and teachers to follow our Instagram account and spread awareness as much as we can. We will be posting something related to sustainability and world problems. Please support us by 'following, liking, and commenting'! Thank you, we will appreciate any support from you!
---
DP Music Recital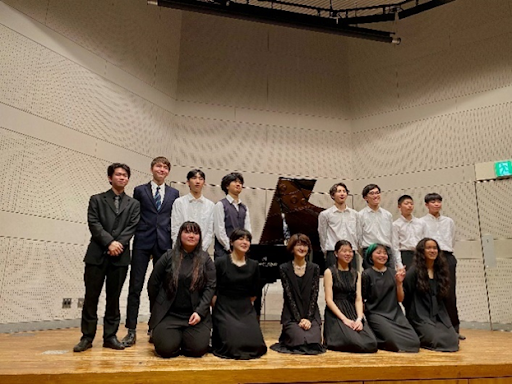 Congratulations to the musicians who performed at the recital! The excellent performances by the G9/10 music elective and DP students are a culmination of hard work from the past several weeks supported by Takako sensei. The audience was amazed by the students who showcased a wide range of musical repertoire. Thank you for the beautiful performances!
This is a video of short clips from the performances and interviews with some of the students who performed. (Alina and Mei)
For anyone who wants to see the full performances, here is the link:
https://photos.app.goo.gl/QqoAzfvykUm183mC9
---
Theory of Knowledge Exhibition
The class of 2024 would like to invite parents and members of the HIS community to the 2023 Theory of Knowledge exhibition! We will present our own explorations on how knowledge manifests in the world using what we learned in ToK throughout the past school year.
It will be held on Thursday, April 13th and will be open to parents from 15:40 to 16:40. We're looking forward to seeing you there!
---
Heart Global Workshop in Hiroshima
Many HIS families will remember the great fun they had at a music outreach workshop held at HIS in February 2020 by The Young Americans. This year a fresh and enthusiastic international cast are back touring Japan under their new name "Heart Global", and will hold a workshop at Aster Plaza in Hiroshima again this summer, from Friday June 23rd (after school!) to Sunday June 25th. After 3 years of cancellations due to Covid, everyone is ready for this fresh, exciting new start!
For those hearing about it for the first time: a Heart Global cast of around 30 young performers from all around the world deliver a dynamic jam-packed 3-day workshop with the goal of creating a 1 hour multi genre musical show in 3 days. The stars of this show are the 250 local kids from age 6 to age 18 who sign up to take part. Singing, dancing and acting are the visible product of the 3 day programme, and there is certainly loads of fun to be had with just that, but during the HG process of learning, putting together and performing a show on this scale together with 250 relative strangers, the HG cast focus on positivity, inclusivity and collaboration, nurturing a safe and friendly learning environment, which not only gives outgoing kids a chance to shine, but helps the more shy, quiet kids have the courage to step out of their comfort zone and gain the confidence to have a go at things their parents might not imagine!
My own daughter, an HIS class of 2021 graduate, took part in this event every year from age 7 to age 18, and absolutely adored it as one of the highlights of her year. Our experience was that is is so much more than the sum of its parts.
But don't take my word for it! An information session will be held next Sunday, April 9th, from 2pm at Aster Plaza, in the Daikaigishitsu A meeting room, with special guest Ichiro Sano, founder of Jibun Mirai Club, who represent the Heart Global tours in Japan. Whether you are familiar with the Young Americans or not, if you want to find out more about what happens during the workshop, how to become a host family for cast members, or what the differences are between Heart Global and the Young Americans, we would love to see you there. No prior registration required, just drop by. Please note that this talk will basically be in Japanese, but I can translate if necessary.
If you can't make it with such short notice, don't worry, more information sessions are coming up.
Please feel free to contact me, Jackie Ikegami at hiroshimaheartglobal@gmail.com with any questions, and I'll make sure you get all the latest updates. HIS families who have participated in the past will no doubt also be glad to share their experience.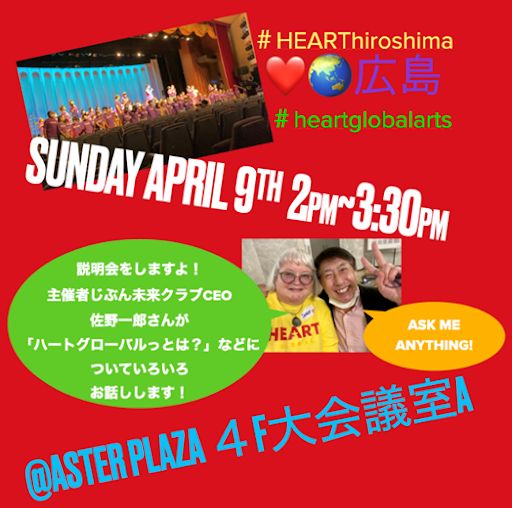 HEART GLOBAL stands for Hope and Empowerment through ART, all over the world. 
You can check the HG websites here:
https://www.heart-global.jp/ (日本語)
Music Outreach | Heart Global Arts (English) 
Hope to see a large HIS presence from all grades as usual this June!
Jackie Ikegami
Heart Global Hiroshima
Volunteer Supporter Leader
---
Congratulations Yuki!
Yuki from G8 had a great moguls ski season this year completing the season at the Junior National Championships in Sapporo, Hokkaido. He finished 16th in the age category between 12-15 years old. He did great despite most of the other kids were from snow-prone regions such as Hokkaido, Niigata, and Nagano. It was Yuki's first year to compete in the top Junior National level and he is motivated to compete again next season. He will train during summer and fall at water jumps, trampoline, and grass skiing to prepare for next season.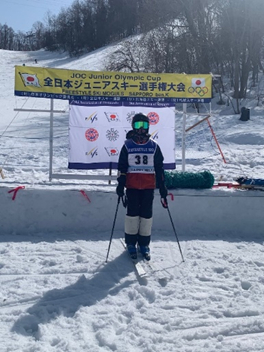 ---
HIS Faces in the News 
If you have other stories that feature HIS students, please let Mr. Steward know! He would love to feature more of our young and aspiring stars! jsteward@hiroshima-is.ac.jp
Click here (https://photos.app.goo.gl/88GECBu232MTGBUT6) to see our weekly selection of photos from across HIS.
---
From the HIS Parent Wolfpack Team
◇ International Festival News ◇
As the Festival is quickly approaching, we are happy to see so many activities moving forward. We are grateful for everyone who is contributing to the preparations.
◆ Meeting for Festival – 9am Tue 4th April 2023 
  フェスティバル・ミーティング開催のお知らせ (4/4 火 9:00〜)
We will have the final meeting for the International Festival from 9am on Tuesday 4th of April 2023 9:00 in the staff room in front of the office. 
We will provide a lot of information about the festival so please come and attend if you can. We also have a zoom so please join us from zoom if you can't in person. Zoomでの参加も可能です。
Join Zoom Meeting: 

https://zoom.us/j/99379557316?pwd=SU5qZWhBbG9qWkgzcGpJYi8vSlczQT09

Meeting ID: 993 7955 7316

Passcode: 6iwP2w
◆ Volunteering Request! ボランティア参加のためのリスト- 記入のお願い!
  ➡︎ Click here for the Volunteer List / ボランティアリスト for Saturday, April 15th
Thank you to those who have filled the spaces to help us for the festival. We still need a lot more help. Please volunteer for two shifts if possible. Please add your name and be careful not to delete any names already there. Everyone from your household can help, dads, mums and grandparents are all very welcome!
◆ Raffle fundraising / ラッフル -ファンドレイジングの一環として…
 ➡︎ この部分の日本語訳はこちらから Japanese Translation
Thank you to all those who purchased raffle tickets and game/food tickets.
As you know, the purpose of the International Festival is to raise funds for the school.
In addition to the school's budget, the PTA's funds also help, albeit a little, in order to enrich the school life of the children. (Activities and facilities for children are also raised from PTA funds each year.)
At HIS, we do not collect PTA membership fees as typically Japanese schools do. In other words, PTA funds can be raised for the first time by collecting money while having fun at events such as Halloween, festivals, Bonfire Night and Val-O-Gram. This is exactly what fundraising is all about, and it wouldn't be possible without everyone's cooperation. We hope that you will understand and actively support the school while having more fun than if you were just paying PTA membership fees.
If you are unable to help during the preparation stage or on the day of the raffle due to various reasons, we would be very happy if you could show your contribution to the school in the form of a donation by purchasing raffle tickets.
This year, there are many luxurious prizes donated by many families and local companies and there is a chance to win wonderful hotel stays, shop vouchers, restaurant meal tickets, beauty treatment tickets, and more! (➡︎ Click here for List of Raffle ラッフルの景品リストはこちらから!)
We look forward to your participation. Thank you!! 
We have started accepting applications for raffle tickets and game/food tickets as mentioned in last week's Crane. Thank you to everyone who has already applied. Also, feel free to make additional orders! ⬇︎
◆ RAFFLE and GAME/FOOD TICKETS ORDER チケットの注文
For the details about both RAFFLE and GAME/FOOD TICKETS, see the following link:
➡︎Click Here for Raffle and Game/Food Ticket Order Explanation ラッフルチケット&ゲーム/フードチケット販売の説明はこちらから
☆TICKET ORDER FORM / チケット注文フォーム☆
➡︎Click Here for Ticket Order Form チケット注文フォームはこちらから
◆Request for items for Bazaar バザールへの寄付のお願い
As we mentioned on the Crane, we are adding used DVDs to the items to be sold. Overseas DVDs are also welcome. Please make sure that they still play ok before donating.
Please note that Items donated for the Bazaar should be either handmade or unused iterms, apart from Books (Both English and Japanese. Recipe books are also okay.), DVDs and Toys (Unbroken toys, Sets with no missing parts, CLEAN Stuffed animals, etc. Free giveaway toys or similar toys will not be acceptable.).
Items left unsold will be assessed by a recycling shop so that they will not be wasted.
Please leave donations by the window in the carpeted area of ​​the entrance to the school. Thank you.
バザールの寄付品は、ハンドメイド品と未使用品、そして中古USED品は本・DVD・おもちゃのみです。寄付品は学校玄関カーペットエリアの窓際に置いておいてください。よろしくお願いいたします。
◆ Request for Prizes for Raffle ラッフルの協賛のお願い
We would still be very happy to receive donated prizes from either companies or individuals, so if you are thinking about it, please get in touch. Money donations to buy exciting prizes for the raffle are also very welcome! For money gifts, please let us know the sponsorship name to be displayed.
 ➡︎ Click here for English Letter about Prizes
 ➡︎ Click here for Japanese Letter with Additional Information / 協賛のお願い、及び、ラッフルの追加の説明
That's all this. Week, hope you are enjoying the beautiful sakura!
From the Wolfpack Team