Welcome from James Steward
Dear HIS Community,
It has been a stellar opening week at HIS. Of course, students are back studying and learning, but there is already so much else going on! This weekend, we hosted Fukuoka International School for a series of amazing volleyball games. HIS won numerous games in the series with many going down to the wire. If you missed these games, I must inform you, it was the highlight of my weekend! We have so many athletic stars. Be sure to check out some of the photographs in our gallery link.
Thank you to our fantastic coaches (Masayo sensei and Mr. B), players and the many student and parent fans that cheered our teams on! As well, we must express our gratitude to our amazing PTA Wolfpack who prepared curry and treats for players from both teams. The Fukuoka coaches and players expressed their thanks multiple times during their stay.
Also on Saturday, Mrs. Kamibeppu, Ms. Nina, Mr. Collin and Mr. Young delivered WIDA Tests to numerous students. Thank you for your hard work.
Please read further for more information.
James Steward
HIS Principal
---
Parent Information Evening (18:00–19:20)
This is a reminder that the Parent Information Evening (PIE) will occur on Friday evening beginning at 18:00. We expect that this will be a well attended event, so please arrive early. Private vehicles can be parked in the school playground, which we will open at 17:30.
The event is intended to be for parents, therefore, children are asked to remain at home. However, if this is not possible, children must always stay with parents during this event. They will not be allowed to roam freely.
Thank you, and we look forward to seeing you on Friday evening!
---
After School Clubs Update
This year, After School Clubs organized by Ryoko sensei will occur on Tuesdays and Thursdays. More information will be coming soon from Ryoko sensei.
---
Coffee Mornings in Secondary
Dear Secondary Families,
This year we will be holding a combined secondary school "Coffee Morning" for parents and guardians to learn more about the MYP and DP programs and ask questions that come up throughout the year.
We are planning to run the Coffee Mornings from 9-10am on;
20th September 2023 (Wednesday)
12th December 2023 (Tuesday)
5th April 2024 (Friday)
3rd June 2024 (Monday)
The sessions will be hosted by Sarah Niemann (MYP Coordinator) and Gavin Smith (DP Coordinator). If you are interested please join.
Kind regards,
The Secondary Team
---
Photo Gallery
Check out the latest HIS Action in pictures at this link:
https://photos.app.goo.gl/DirB16WjergMA5AV6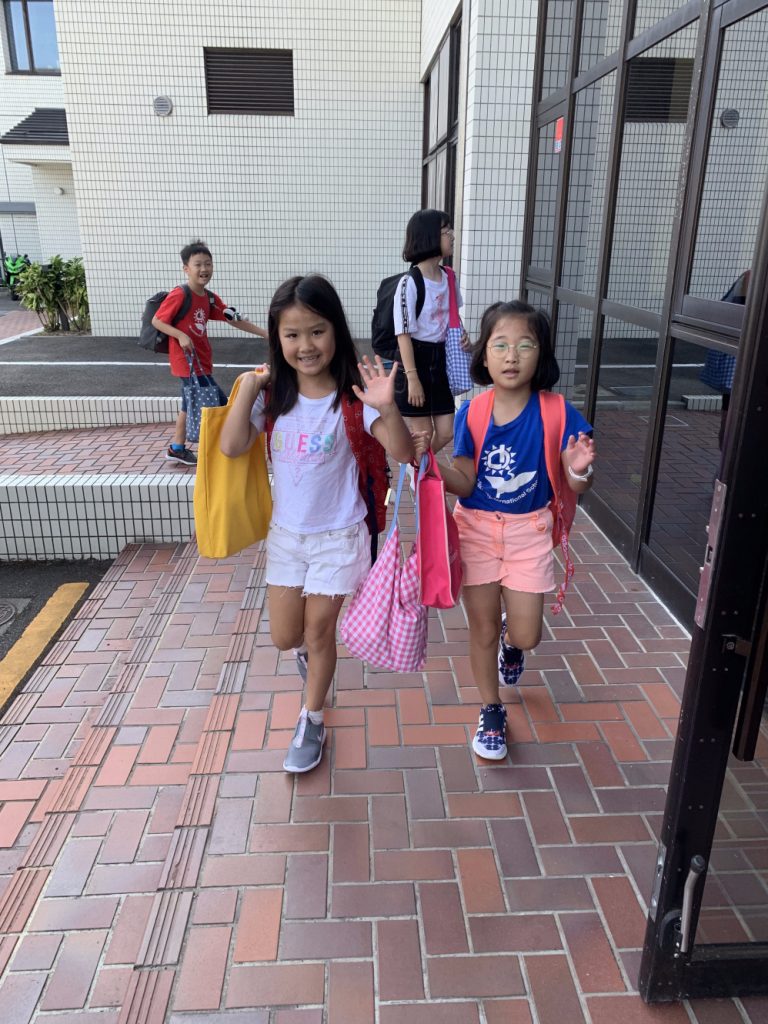 ---
Welcome from the PTA Wolfpack
Welcome to the 2022-2023 school year! We hope everyone had a pleasant summer.
First we would like to introduce the committee members for this year: Kaoru Ueno, Lindsae Negri, Mayu Haga, Nami Ohata, and Naoko Kurata. The PTA Wolfpack has some great events planned this year and can't wait to work with you to put on some great events for our students. You can contact us by LINE or email (pta@hiroshima-is.ac.jp) with any ideas, questions or concerns.
A special welcome to our new HIS students and families. If you haven't already, we encourage you to join our HIS Parents Group. We use it to share reminders, urgent notices, and exchange information with everyone. Each PYP class has its own LINE group, if you are not in it please let us know and we will add you.
We are looking for Room Parents for each PYP class this year! Being a Room Parent is a fun opportunity that allows you to get involved with HIS. It does not require a huge time commitment. Here is the list of how the Room Parents help out:
Assist teacher in getting information or class requests to parents
Help to organize parent volunteers for specific classroom events
Support Teacher Appreciation Lunch
Organizing for purchasing gifts for the teachers and planning for the party (if it would be held)
Communicate to the PTA so we can help if needed
Other miscellaneous duties may arise depending on the needs of the teacher
If anyone is interested in becoming a Room Parent, please contact any PTA officer directly or send a message by email or on LINE.
We will do our best to help you. If you all have any questions or are unsure about anything, please do not hesitate to contact us. We look forward to working with you this year.
The PTA Wolfpack