Welcome from James Steward
I hope that all students were able to enjoy time with family during the October Break. Having stated this, both of our volleyball teams entered the break playing in their respective year end tournaments. Both teams enjoyed considerable success and ended the season on positive notes. Our girls played superbly, which bodes well for next year's team with many players returning! Our boys' team, led by many senior players, made it to the final again, and lost in the final game to Canadian Academy. To think HIS can play neck and neck with the 'giants' of volleyball is an amazing accomplishment. We congratulate all players for their amazing achievements throughout the season. We also must thank our incredible coaches, Masayo sensei and Mr B, for their commitment to sporting excellence at HIS.
Immediately after the October Break, all students from Grade 9-12 went to Kyoto and Osaka for our Secondary School trip. We met at Hiroshima Station early Monday morning and embarked upon our three-day journey, while enjoying historic Kyoto and modern Universal Studios in Osaka. Our students performed superbly in helping plan the trip, especially Day 2 in Kyoto. Thank you to all participating teachers, and also to Makkie San in the HIS Office for supporting this exciting adventure.
To cap the week off, the Halloween Festival took centre stage. With costumes adorned, the excitement was palpable! The day was filled with enthusiastic Halloween spirit. The afternoon assembly featured our traditional Halloween Parade followed by the Secondary Class Acts. While the Primary students were the stars of the parade, G10 stole the show in the 'Class Act' segment entertaining the audience with a 'Kit Kat' finale. In the evening, Games and the Disco, the Haunted House, and Trunk or Treat were all superb. The huge crowd that attended enjoyed a very spooky evening!
I wish to thank Naoko Kurata and her amazing PTA Wolfpack Team for their superb commitment and planning on the Halloween front.
This coming week, we will have yet another big event at the Hilton Hotel on Friday evening. Takako sensei and students will be featured at the Christmas Tree Lighting November 3. Good luck, Team!
Please read further for more information and be sure to check our HIS Photo Gallery for all the latest pictures.
James Steward
HIS Principal
---
College Counselling presentation on Thursday, November 2 at HIS
University of the West of England, Bristol
There are two sessions:
2:30 – 3:20
G 11 Student Session: 14 students, Mrs. K
Program:
2:30 – 2:50 David Biggins: UWE Statement of Purpose Workshop, UCAS in general (via Zoom)
2:50 – 3:20 Hitomi Azumaya, UWE Graduate Ambassador  (Introduction of  UWE, UCAS system (general), Q & A as time allows)
3:30 – 4:30
Parent & student session: Everyone is welcome!
Presenter: Ms. Hitomi Azumaya, UWE Graduate Ambassador 
(Introduction of  UWE, Q & A)
Marybeth Kamibeppu
---
BOT Update
We need to have another election for the BOT Guardian category, due to three current member term expiries. We thank Barry Ngo, Thippawan Peter and Xuchu Jin for their recent service. More information is found below.
Board of Trustees (BOT) Guardian Positions
There are 5-7 places for Guardians on the Board of Trustees. We hold an election when a position opens due to a member's 2-year term expiry. If a member's term expires, the member continues in that role until the election is finalized. Currently, we are looking for nominations for Guardian positions on the Board of Trustees. It is a voluntary position. If you are interested in nominating yourself, please enter your name in the following nomination form. We will then contact you to request a short written introduction.
Here is the self nomination form:  
If you are interested, and require further explanation about the process, please contact James Steward, HIS Principal.
The nomination process is as follows:
Step 1: Principal announces the availability of positions in The Crane and calls for nominations.
Step 2: A one week period is provided for collecting nominations.
If the number of nominated candidates is equal to, or less than, the available positions, no election will be held. The Principal will inform the Chair of the Board of Trustees once the one-week nomination period is complete. If more nominations than available positions are received, the election will proceed.
Step 3: An electronic ballot (e-ballot) will be shared with each HIS family, containing:
The number of open positions.
The list of nominated candidates.
A checkbox for support of each candidate.
Instructions to mark the checkbox of the candidates you support, up to the number of open positions. (e.g. If three positions are open, you can check up to 3 candidates.)
Step 4: Checks on collected e-ballots are tabulated. Candidates are ranked in order of total checks received. The highest ranked candidates fill the nominated positions.
Step 5: The Principal supervises the process and informs the Chair of the Board of Trustees of the outcome. The Chair informs the successful candidates.
---
Photo Gallery
Click here to see the most recent photos from around HIS:
https://photos.app.goo.gl/T8C8zX6fd9NvrCEKA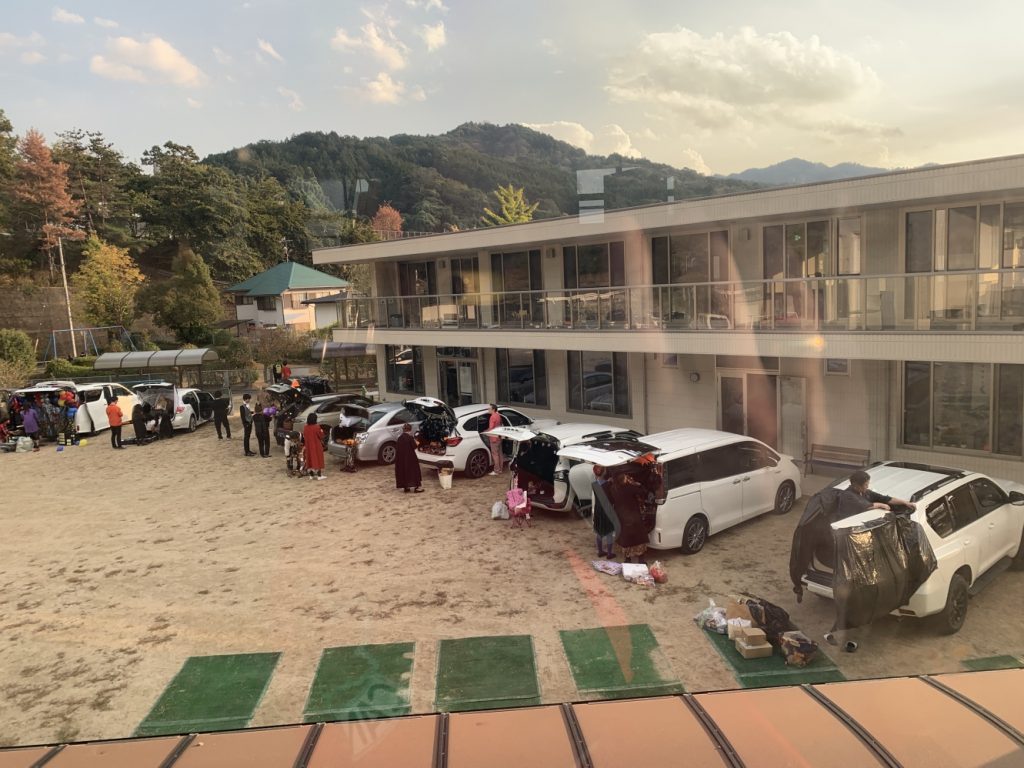 ---
From the PTA Wolfpack – Bonfire Night
The PTA would once again like to invite you to help us celebrate Bonfire Night, one of the UK's most popular festivals, on Friday, November 10th. There will be traditional food, a bonfire, fireworks, and a chance to relax and chat with community members.

Cost: ¥1000 per person of school age and above. Free for children under 3 years old.
Schedule:
15:30 – 17:15 childcare activities
17:00 – 18:00 reception
18:00 – 20:00 bonfire, hot home-cooked food and fireworks
20:00 – 20:30 clean up
*Please note that the event begins at 17:15.  Students below Grade 9 will be under supervision as part of the after-school childcare activities until then. 
Please sign-up using the following form:
https://docs.google.com/forms/d/1z96wGXlD_LOeSQnlCmUu4oK9ld90KWznghgPZ9-AjsI/edit?ts=653b09aa
The PTA Wolfpack