Welcome from James Steward
The excitement never stops at HIS! After our Halloween Carnival last week, our sights were set on the Hilton Hotel Christmas Train Opening Ceremony, which took place on Friday night. Takako sensei and our students were exceptional! Their songs and performances were crisp and inspiring. The audience of 200 local business people and HIS supporters was captivated by the show!
Afterward, our HIS Team was treated to a wonderful dinner at the Mozaik Restaurant. It was difficult to encourage our students to leave as they continued to enjoy the evening!
Our gratitude goes out to all who supported this fine show including our close friends at the Hilton!
Next on our entertainment schedule is this week's Bonfire Night! We look forward to seeing you there. It will be very fun.
Please read further for more information and be sure to check our HIS Photo Gallery for all the latest pictures.
James Steward
HIS Principal 
---
Photo Gallery
Click here to view this week's selection of photos from across HIS:
https://photos.app.goo.gl/xArJtsvdUCTibJVe9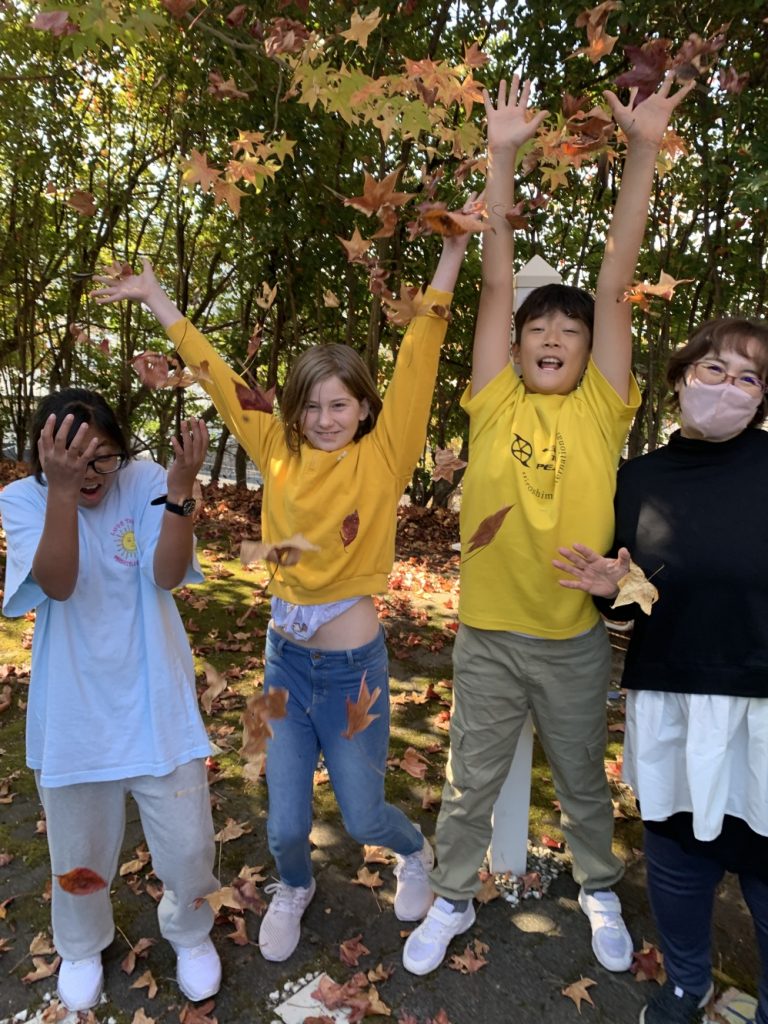 ---
From the PTA Wolfpack
Thank you to everyone who helped with the Halloween Festival. We couldn't have done it without your help; it was a great success and everyone had a good time!
Remember to sign up for the Bonfire that is on Nov 10th. There will be traditional food, a bonfire, fireworks, and a chance to relax and chat with community members.
Cost: ¥1000 per person of school age and above. Free for children under 3 years old.
Schedule:
15:30 – 17:15 childcare activities
17:00 – 18:00 reception
18:00 – 20:00 bonfire, hot home-cooked food and fireworks
20:00 – 20:30 clean up
*Please note that the event begins at 17:15. Students below Grade 9 will be under supervision as part of the after-school childcare activities until then.
Please sign-up using the following form. The deadline is Monday 6th.
https://docs.google.com/forms/d/1z96wGXlD_LOeSQnlCmUu4oK9ld90KWznghgPZ9-AjsI/edit?ts=653b09aa
Wolfpack Shop will happen again on Nov. 13 & 14th. We need two volunteers to help run the shop from 10:00-13:00 on both days. If you would like to volunteer please email us at pta@hiroshima-is.as.jp or contact Nami.
Upcoming Events:
Nov 13 & 14 Wolfpack Shop
Nov 21st Hot Lunch
Nov 30 Let's Bake
The PTA Wolfpack