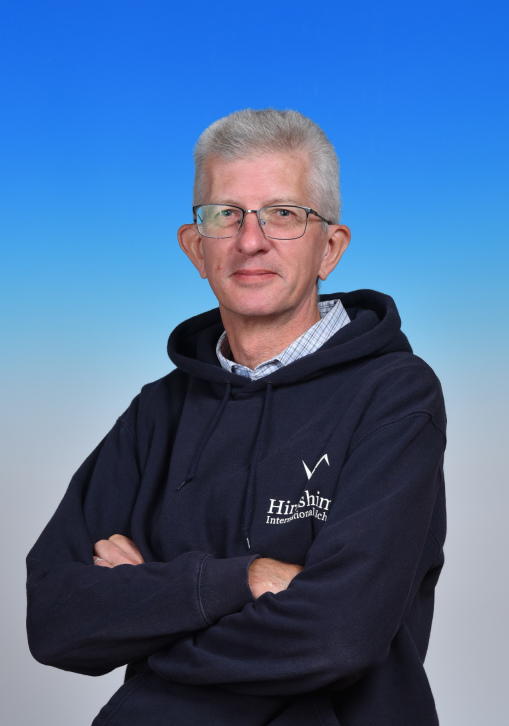 Nigel Barker
British
Teaches Chemistry, Physics and Science
IT Coordinator
Previously taught in UK, Tunisia, Colombia, Spain, Sri Lanka, Zambia

I joined HIS long ago, and really enjoy working here! My previous experience was mostly teaching Chemistry, and I continue to be a senior examiner for the IB. My interests include the outdoors, playing the guitar, and cycling.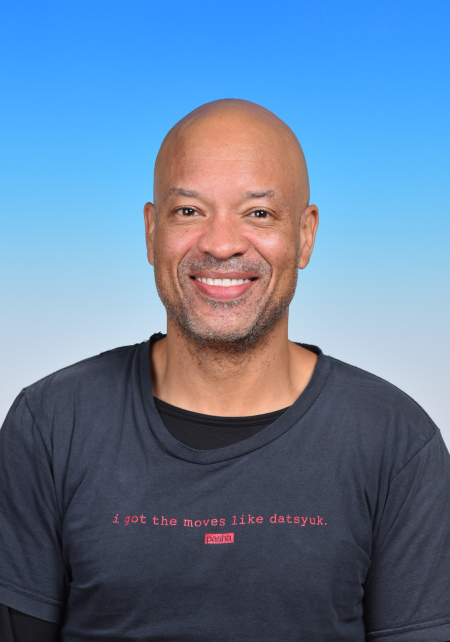 Wayne Bartelink
Canadian
Teaches Physical Education
Previously taught in Canada, Saudi Arabia
This is my second teaching stint at HIS! I really love the big family feel of the HIS community and am very happy to be back. I have a passion for sports and music, which I try my best to share with our students. My interests outside of the school are the same. I enjoy riding my motorcycle, playing soccer, ice hockey and creating and playing music.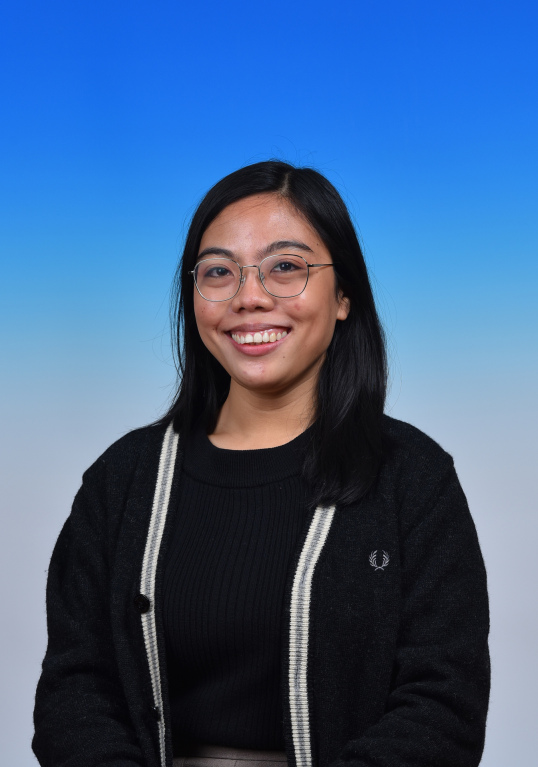 Tresia Cercado
Filipino
Teaches Grades 1 and 2
Previously taught in The Philippines
I am happy to start a new school year at HIS! Before coming to Japan, I worked as a PYP Teacher at an IB school in the Philippines for 5 years. Prior to that, I was also an early years teacher in an international progressive school for 2 years. I enjoy doing fun yet meaningful learning engagements that are student-centered and inclusive. In my free time, I do some film photography, go to cafés, listen to kpop, and watch Netflix.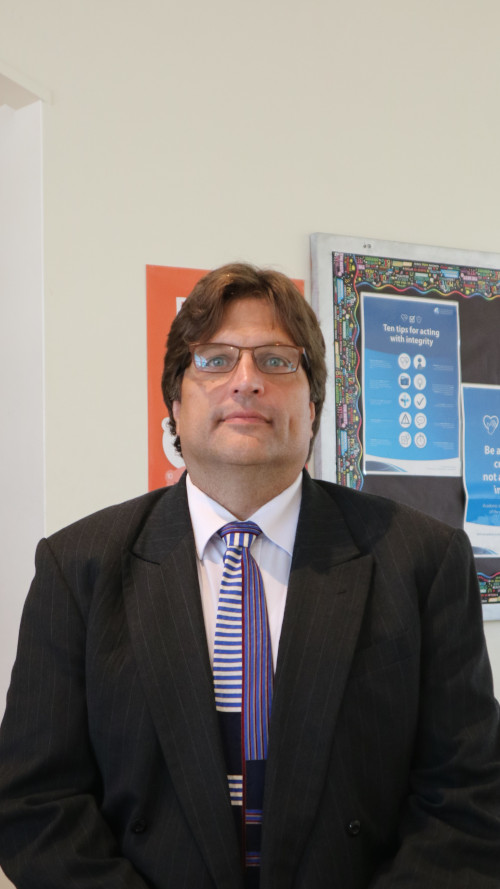 Stephane Collin
Canadian
Teaches Learning Support, I&S, Science
Previously taught in Canada, Korea, Philippines, Saudi Arabia
This is my first year at HIS, and I am looking forward to guiding the students in their learning and discovery. When in a new country I enjoy learning how to cook the local meals as a way to explore and enjoy the local culture.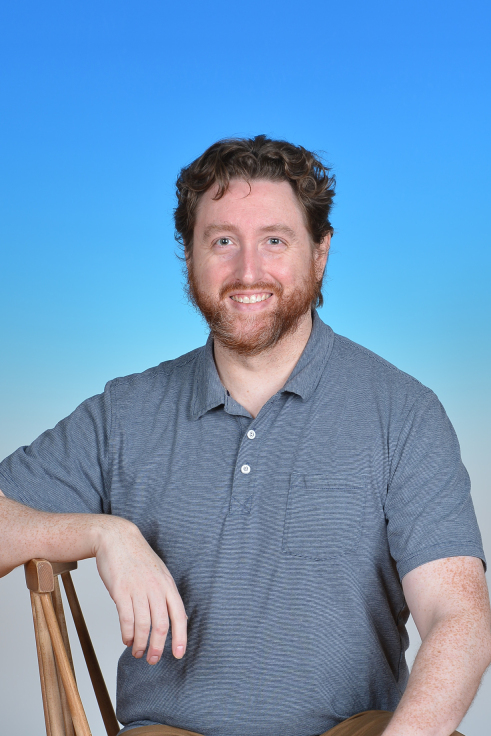 Ron Crews
American
Teaches Grades 3 and 4
Previously taught in the USA and Japan
This is my sixth year at HIS and I like being part of the HIS family! I have a B.A. and M.A. in English literature and composition and hold an elementary teaching licence from the U.S. I spent 11 years as an EAL teacher to students ranging from EC to university level. It's my mission to show the students how to think, not what to think. I love to bake, weight train, and play games on the PC. I also enjoy caring for and studying all living things.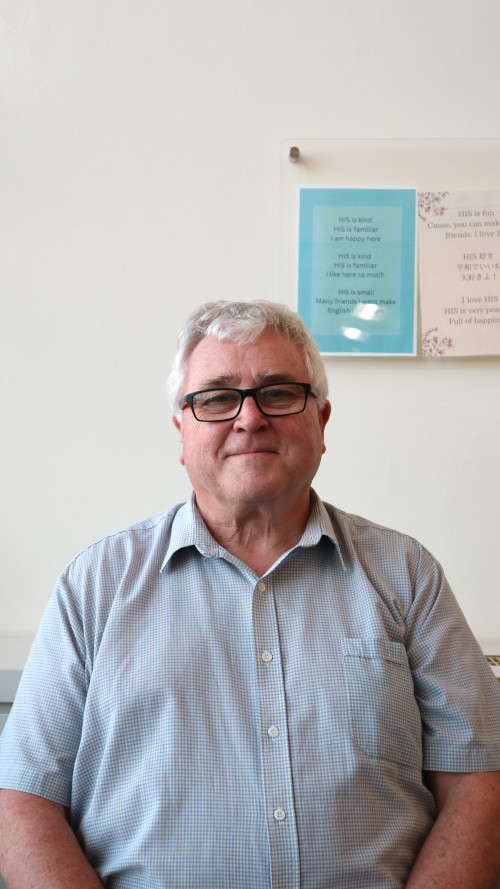 Timothy (Tim) Humphris
Australian
Teaches Visual Art MYP & DP
Previously taught in Australia, Myanmar, UK
This is my first year at HIS and first year teaching in Japan. I have taught predominately in Australia at secondary schools in the state, independent and religious systems. I have taught a wide range of media, methods and processes and I am excited to join the HIS family.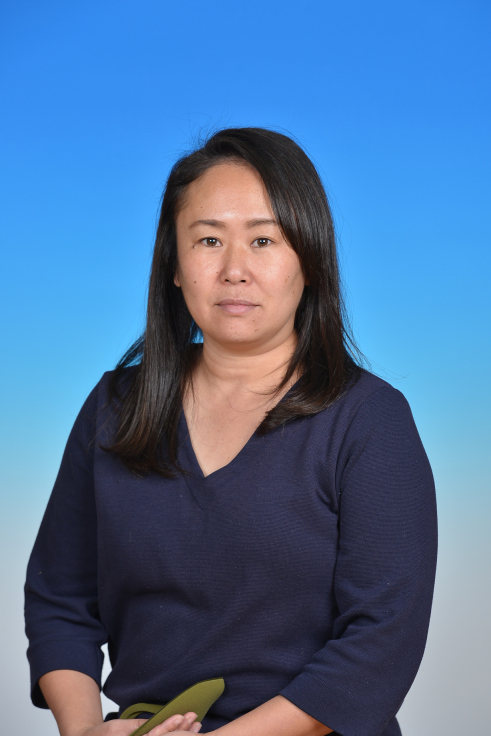 Ryoko Jordan
Japanese
Kindergarten and Grade 1 Teaching Assistant
Holiday Program and After-school Club Coordinator
I joined HIS in 2007. This is my 12th year working in the Kindergarten and Grade 1 class and my 4th year as Holiday Program and After-school Club Coordinator. I love working with children and it is my pleasure to be a part of their learning. I love hiking and spending time with my children in nature.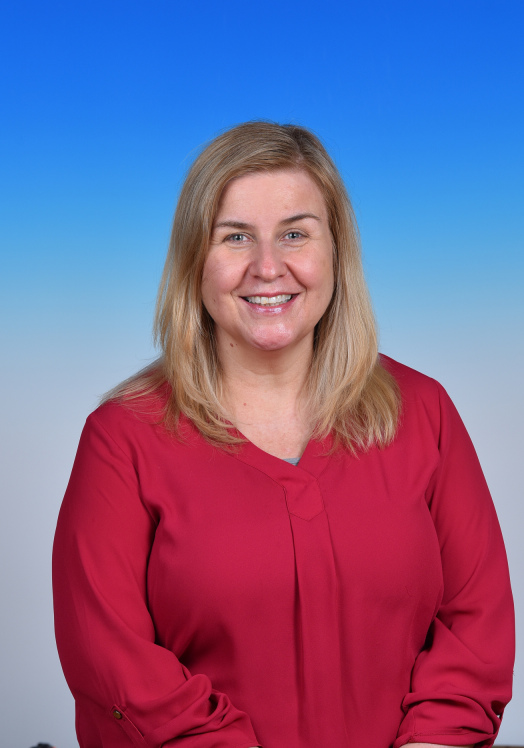 Marybeth Kamibeppu
American
Teaches English Language Acquisition, College Counselling
Language Learning Coordinator
Previously taught in Thailand, US, Japan
I started working at HIS in 2015. I enjoy teaching students of all ages and working collaboratively with my colleagues, so I love being at HIS. My professional interests include bilingualism, extended reading and volunteering to support teachers. When I get away from school, I can usually be found attending sports activities, trying to exercise or meeting friends for coffee.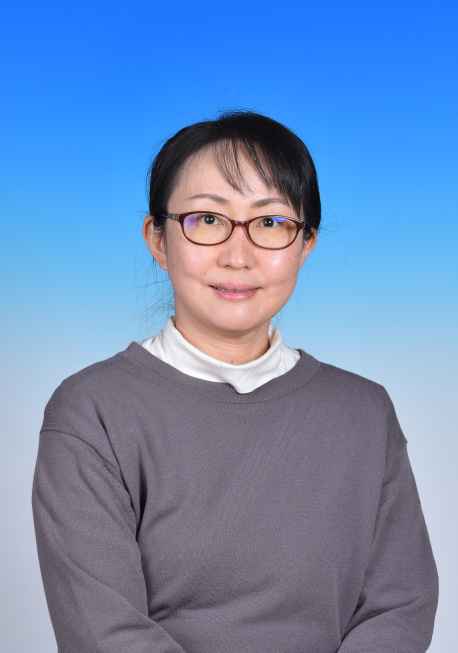 Junko Koibuchi
Japanese
Teaches Japanese Language Acquisition in Grades 6-12
CAS Coordinator
Previously taught in Japan, Thailand, and Sri Lanka
I began working at HIS in 2011. I have been teaching the Japanese language for many years in Japan and overseas. I have a degree in Japanese Literature and a teacher's certificate for secondary school. I enjoy teaching and learning languages. I also enjoy exploring different cultures including our own culture especially Japanese tea ceremony. I love travelling, reading and pilates.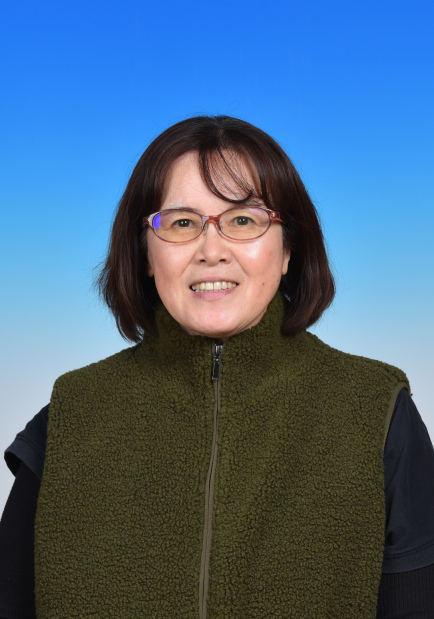 Yumi Kyogoku
Japanese
Teaches PYP Japanese from EC3 to G5
Previously taught in the USA
I joined HIS in 2015. I have a Bachelor and a Master degree in Education from the US. I worked in elementary schools in North Carolina for many years. My goals as a teacher are to support students in a variety of ways, provide opportunities to successfully participate in a safe learning community, and help them to become lifelong learners. Outside of school, I love swimming and watching soccer games on TV.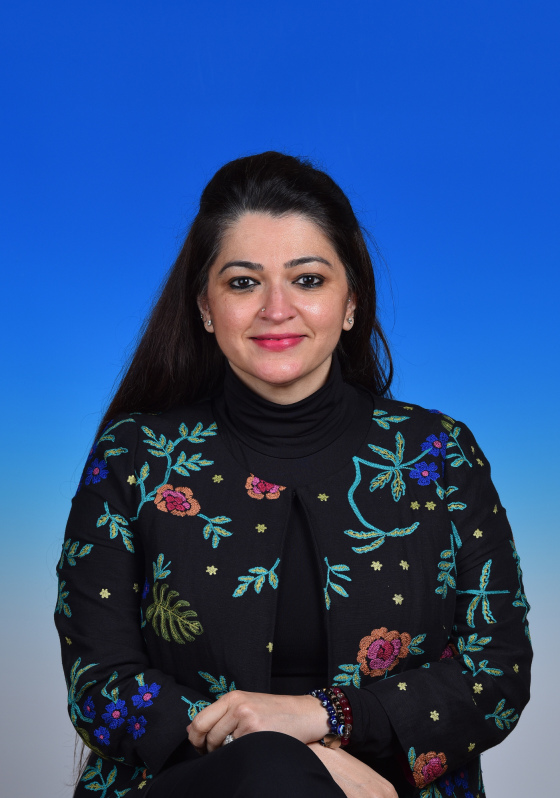 Shefali Lakhina
Indian
Vice-principal and PYP Co-ordinator
Previously taught in USA, India and Japan
A true global citizen, I have lived in 12 cities, giving me a fine appreciation for inclusion, diversity and accepting people with their differences allowing me to be open minded and adaptive.
I have over two decades of global teaching & administrative experience, including over 15 years in IB. After a BS in Philosophy and a post graduation in Advertising and Public Relations from India, I completed my passion in Childhood Education (EY- G6) in the US from Southern Methodist University at Dallas, Texas. I am also a member of the selective IB Educational Network (IBEN) as a Workshop Leader, School Visiting Team Member for Authorisation and Evaluation process and a Program Leader.
Personally I enjoy watching movies, trying different cuisines and meeting new people. I am looking forward to having a wonderful stint here in HIS and Japan.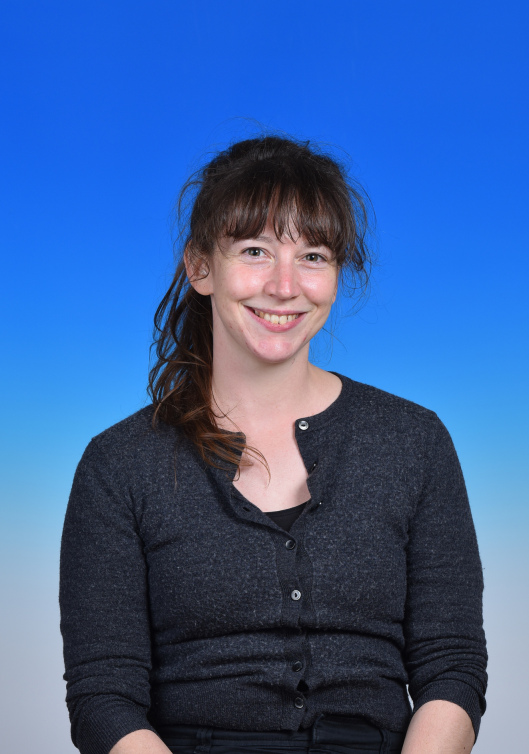 Sarah Niemann
UK
Teaches Individuals and Societies, Global Politics, Theory of Knowledge
MYP Coordinator
Previously taught in UK, China and Thailand
I joined the HIS community in August of 2020. I have a B.A. in Social Anthropology, and a M.Ed. in Educational Research from Cambridge University. For the past 10 years I have taught 'social studies' across different International curricula, including A-Level Religious Studies and Sociology, AP Psychology and IB Social Anthropology. I really love the philosophy of the IB, and how it facilitates students to be active participants in their learning journey.
When not asking deep questions about the world and challenging students' certainty about everything we think we know, I study Japanese Budo, Kendo, Iaido and Jodo.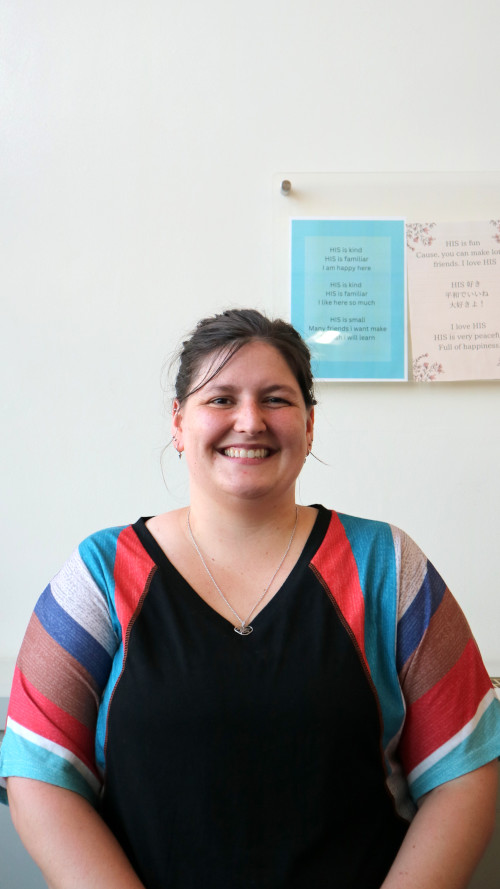 Kenna Pope
American
Teaches Grades 1 and 2
Previously taught in America, Korea
I'm filled with enthusiasm as I prepare to embark on my first academic year at HIS, teaching Grades 1-2. My journey towards teaching the IB curriculum began in the United States after completing my Education degree with a focus on ESL at the University of Houston in Texas. I find great joy in uncovering concealed escapades, indulging in animated films, and savoring the warmth of a good cup of coffee.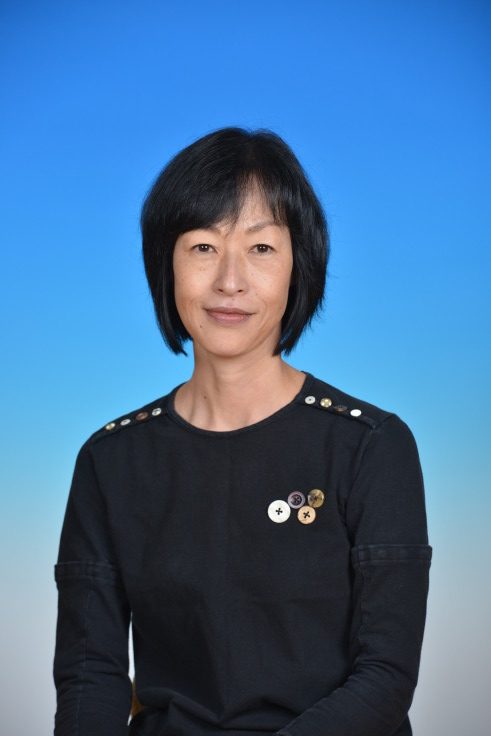 Shinobu Sasahara
Japanese
Teaching Assistant in Grades 1 and 2
Previously taught in Japan
I joined HIS in 2002 as a Teaching Assistant. I hold a B.A.of Arts in English Literature and a teaching license of high school English. I previously taught English to all ages from 3-year-olds to adults at various language schools and worked in all grades in PYP and EAL at HIS. It is a real pleasure to be part of the children's learning and growth.
In my free time, I enjoy cooking, reading and drawing.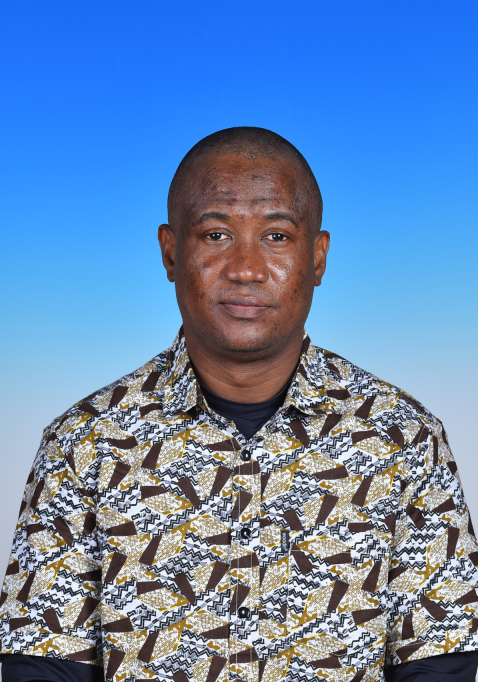 Patrick Sekyi
Ghanaian
Teaches MYP Math, Science and Design
Previously taught in Ghana
When I started taking off my shoes in Ghana each time I got to work and leaving them in a cubby, little did I know I was preparing for one of the significant cultures in Japan. This is my first year at HIS, after twenty-two years of teaching the IB MYP/DP and IGCSE curricula at various international schools across Ghana. I have a background in Technology Education from the University of Education in Ghana and IB MYP/DP certifications.
I love my job as a teacher, especially when it makes my students look forward to attending school every day. And after over two decades of practicing, I have learned how to talk so students will listen and how to listen so they will talk.
Like most people, I love traveling and have been to countries like South Korea, Germany, Switzerland, the USA, and the UK. Also, Togo, Burkina Faso, and almost every region in Ghana. I also love skiing and snowboarding; otherwise, I am fidgeting with car engines.
I look forward to great learning experiences with the students and faculty of HIS. I also look forward to enjoying the unrivaled hospitality of the people of Japan, their culture, and nature.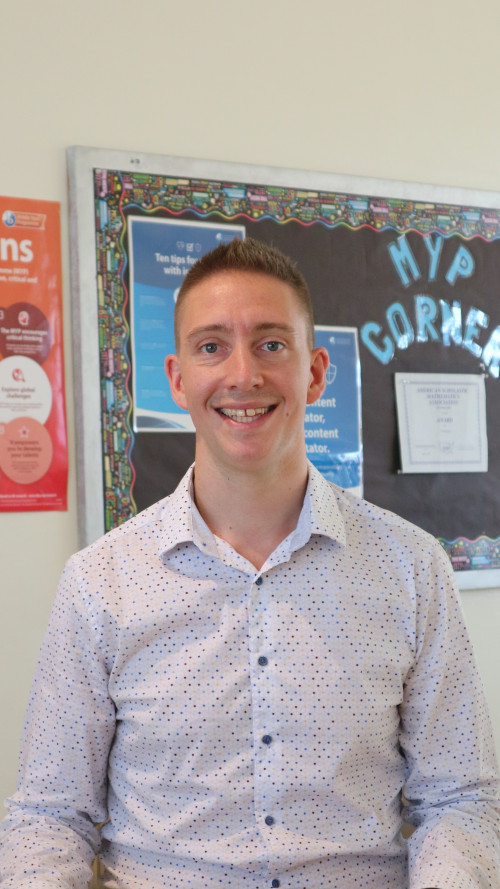 Gavin Smith
English
Teaches MYP and DP English Language and Literature
Diploma Programme Coordinator
Extended Essay Coordinator
Previously taught in UK, UAE, Singapore, Angola
This is my first year at HIS, marking my 13th year teaching English Language and Literature all over the world. I am inspired by pedagogy and will work to find the most effective way to facilitate my students' learning. I enjoy running, cycling, playing touch rugby and hiking with my family.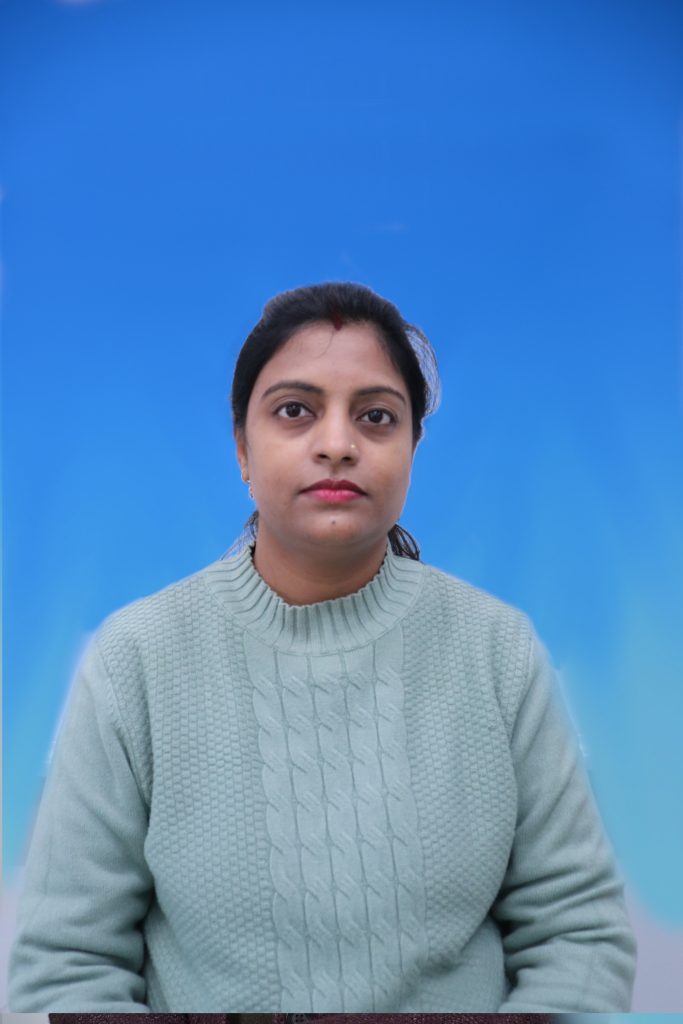 Sweta Srivastava
Indian
Teaching Assistant Grade 5
This is my first year in HIS, and I am thrilled to be a part of the community. I have taught previously in India. I have a graduate degree in Home Sciences which leads us to study the science of everyday life, specifically in our households, including human development nutrients in a specific food, food nutrition, under the branch of science.
During these days, I had my home in three countries – Singapore, China, and Thailand. I am used to accommodating in a multicultural environment. I am looking forward to enhancing my learning experiences.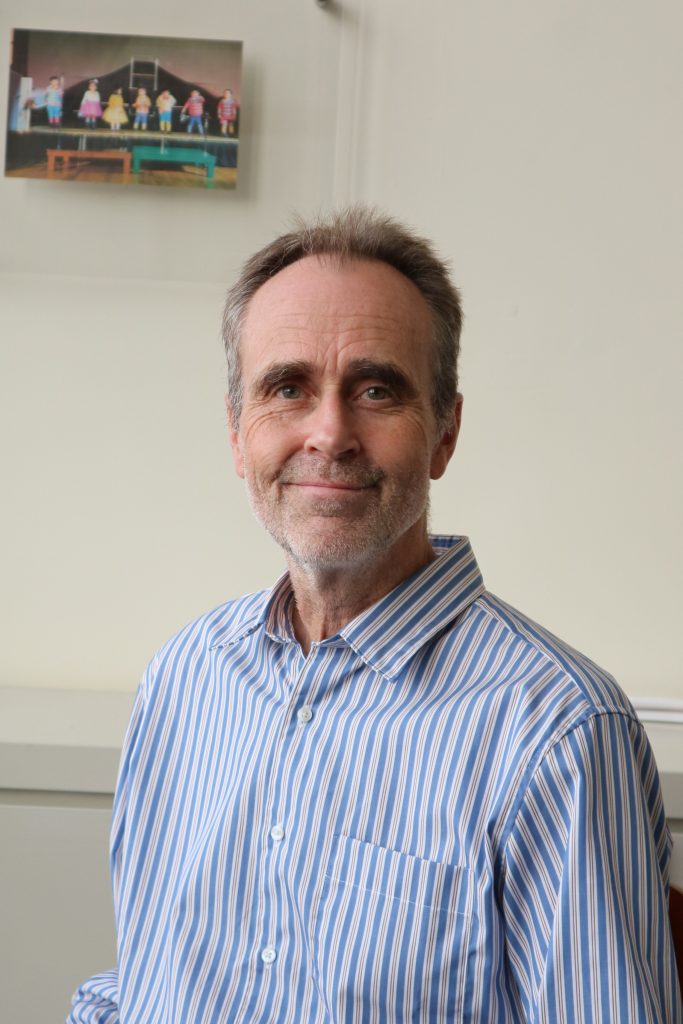 James Steward
Canadian
Principal
Previously taught in Austria, Singapore, Kyrgyzstan, Macau, England, Japan, Canada
I grew up in the small town of North Bay in northern Ontario, Canada. It was an amazing place. Since then I have been fortunate to have seen the world through education and sport. While I enjoy just about any sport, ice hockey has been integral in my life. I also love to play the piano and guitar.
Japan is a wonderful country and Hiroshima is a beautiful city. Prior to HIS, I served as the Head of Tohoku International School for 11 years. Our students, families and teachers are wonderful! I encourage you to visit our amazing school.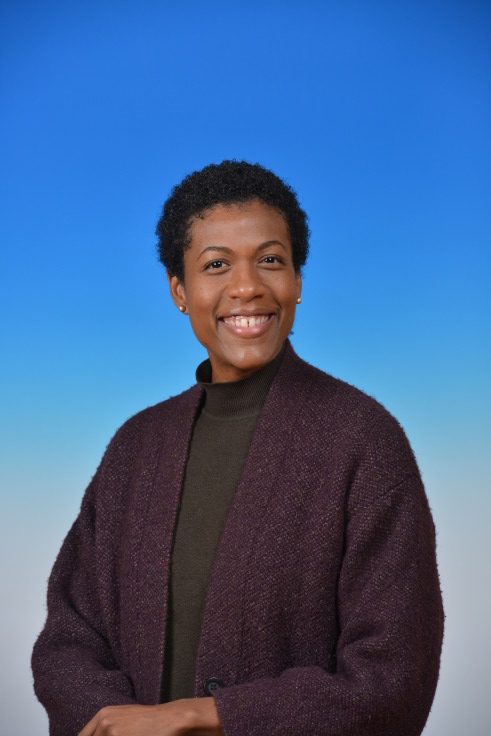 Nina Sylvestre
Haitian
Teaches English language acquisition
Previously taught in the USA, Japan, Ecuador, Saudi Arabia and Kuwait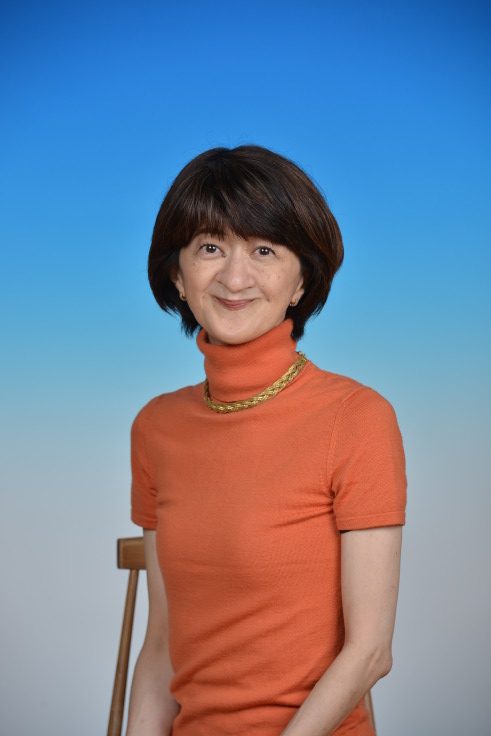 Takako Tokunaga
Japanese
Teaches Music throughout the school
I have been teaching at HIS since 1994. I am passionate about sharing the joy of making music and believe that learning the art of musicianship makes a difference in the quality of young people's lives. I continue to serve in the IB Educator's Network as workshop leader and as a DP Music examiner. I have been a member of the IB DP Music Curriculum Revision Committee. When not working, I enjoy gardening, exploring something new, and pondering about beauties in life.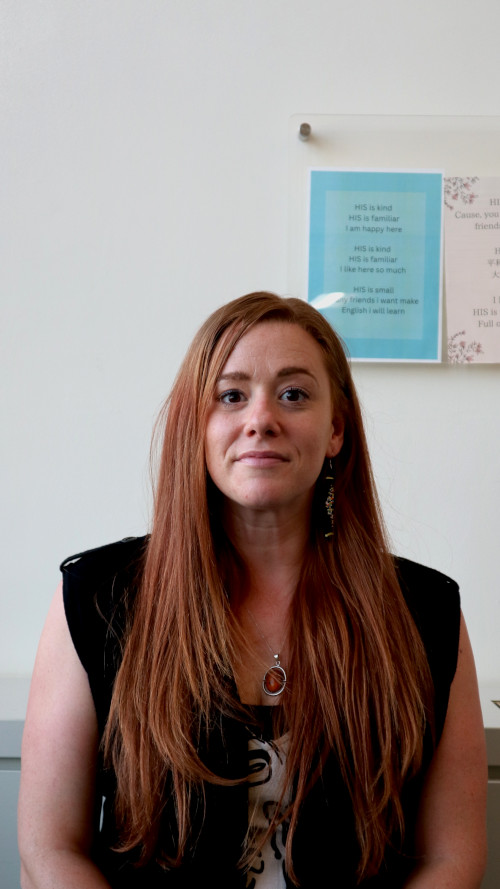 Alison Tremblay
Canadian
Teaches Grade 5
Previously taught in Canada, UK, UAE, Singapore, Angola
This is my first year at HIS, and in Japan. I am happiest when students find comfort and safety in my classroom. I am looking forward to tasting all the local delicacies and getting to know the rich history of Hiroshima and Japan. I really enjoy exercise, and being outside. I am looking forward to getting to know all members of the HIS community!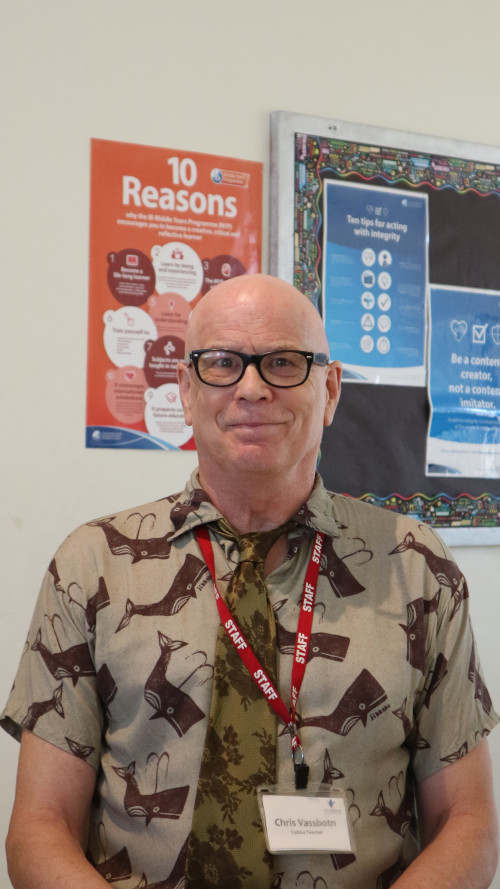 Chris Vassbotn
Canadian
Teaches Grades 3 and 4
Previously taught in Canada, Mexico, Qatar, China
I am looking forward to completing my first year at HIS. Working with the Grade 3-4 students will be fun and interesting. The guidance I have received from my colleagues at HIS is very much appreciated. I enjoy sports, music and movies, as well as hiking and biking.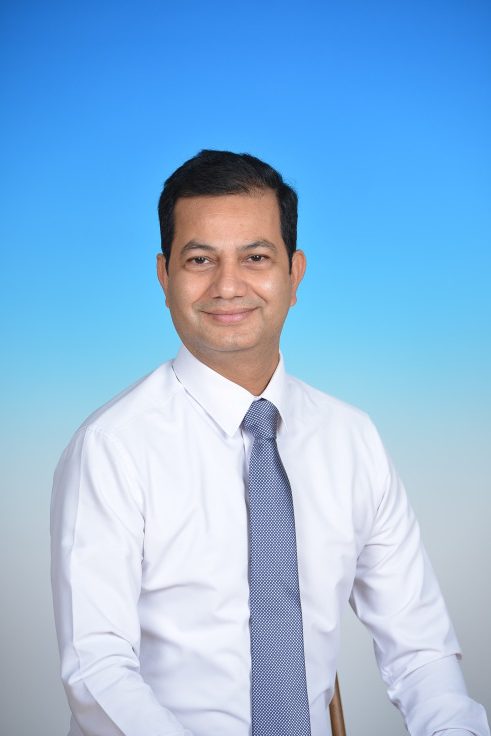 Manish Verma
Indian
Teaches Mathematics in the secondary school
Previously taught in India, Singapore, China and Thailand
This is my first year of teaching in HIS and Japan, and I am excited to be a member of a vibrant team. I have been teaching MYP/DP Mathematics for over eleven years. I have worked in Singapore for five years, where I taught IBDP, IGCSE, and A-level mathematics. After Singapore, I joined the Canadian International School of Beijing and contributed until 2019 as a Math department head. After that, I worked at Concordian international school of Bangkok before I joined HIS. I like hiking, playing soccer and cooking. I am looking forward to furthering my skills and exploring a new horizon in international education.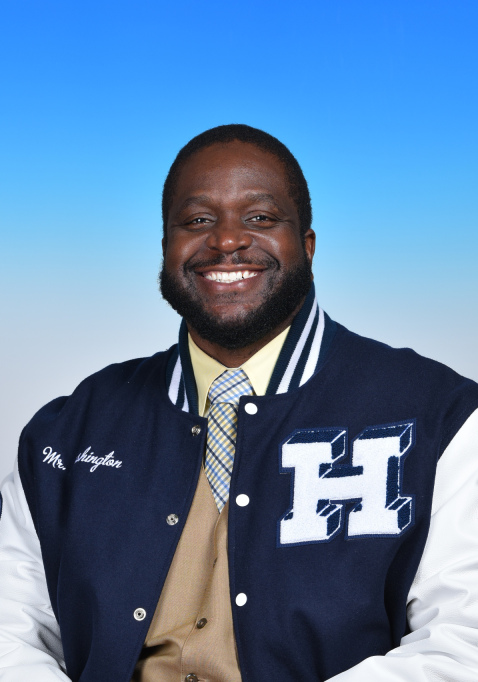 Robert Washington
American
Teaches MYP Science and DP Biology
MYP Coordinator
Personal Project coordinator
Previously taught in the USA, Japan, Ecuador, Saudi Arabia and Kuwait
I began working at HIS in the Fall 2018. I have been teaching MYP science and DP Biology for the last five years. I have recently accepted the role of the MYP coordinator. In my spare time, I enjoy reading and learning new ideas and concepts that I apply into my teaching profession. I look forward to continuing my goal of inspiring young minds to be social participators and not social spectators.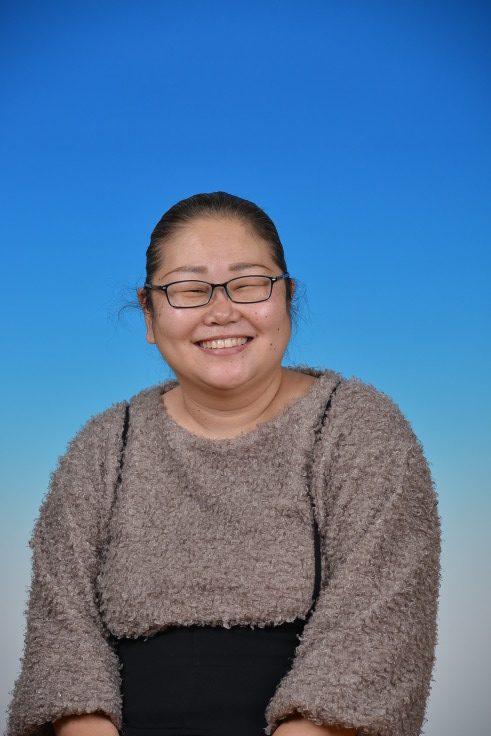 Yoko Yanagi
Japanese
Teaches Japanese A Language and Literature in the secondary school
CAS Adviser
Previously taught in Japan
I have been teaching at HIS since 2008. I am a Specialist teacher of Japanese Classical Literature. I love Japanese culture and history and enjoy travelling to Nara and Kyoto to explore these interests. In my spare time I enjoy reading, experimenting with baking cakes and spending time with the family.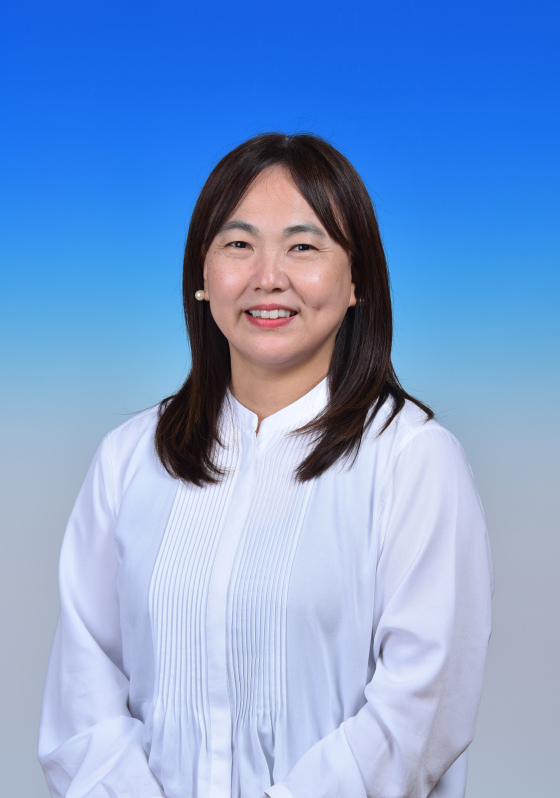 Masayo Yoshitake
Japanese

Teaches Early Childhood

Previously taught in Japan and USA
I joined the HIS faculty in 1999. Before that, I taught at several pre-schools in California. I enjoy playing sports and I have been coaching the HIS Volleyball Team since 2006. My hobbies and interests are calligraphy, reading, and visiting hot springs.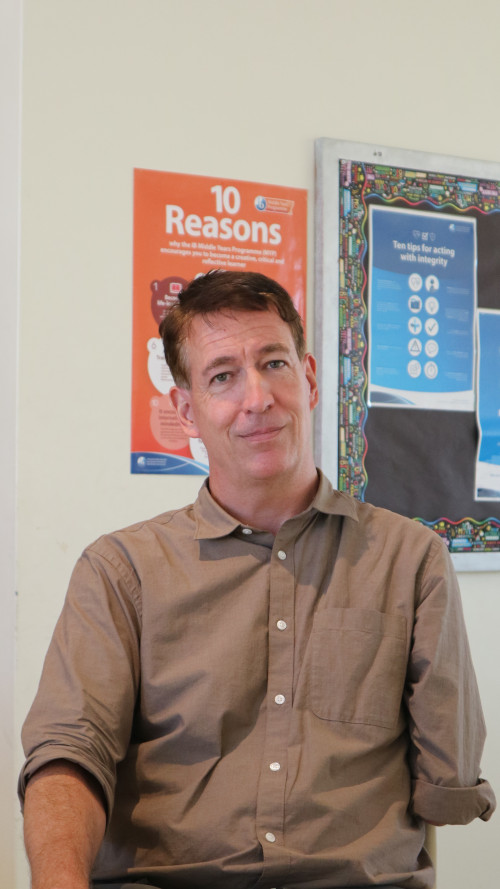 Gavin Young
English
Teaches Grade 6 Mathematics, Science and English
Librarian
Previously taught in Japan, Morocco, Guinea
This is my first year at HIS but I've taught for over 20 years in Japan. I was on the JET Programme for three years, followed by three years at a JICA training center, then eleven years at Iwate University and three years at Onomichi City University. I have a Master's degree in TESOL and French language instruction. I am so happy to be a part of the HIS dream team of faculty and staff!