Items: Parent/Teacher Conferences; Secondary Peace Day; PTA News
Principal's Message
Dear HIS Community
I would like to thank our graduates who came to HIS on Thursday to speak with our secondary students. Our graduates are outstanding role models for our students and I am very proud to have such wonderfully kind-hearted students as alumni. You spoke very well and had some great advice for your listeners.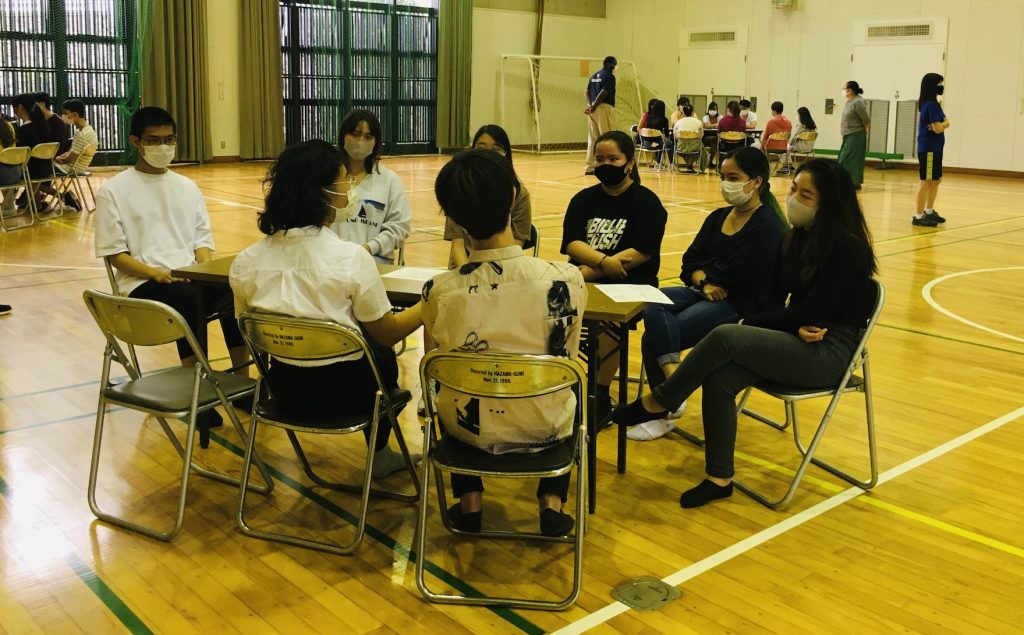 All has been going well with Ato and Mizuki who have settled in well and are continuing to work hard eating through all the undergrowth as the new building rapidly goes up on the other side of the fence.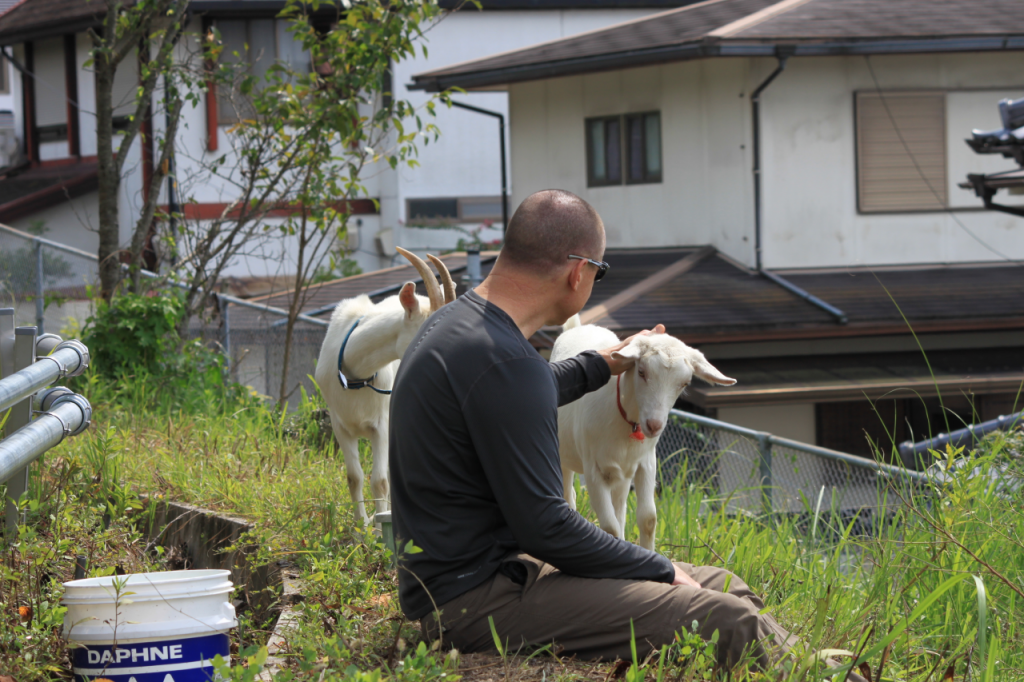 This week's TED Talk is by Xiye Bastida who has been taking action for our environment and is an inspiration for us all. I hope you all enjoy the weekend.
Kind regards
Damian Rentoule
Crane Video
Parent-Teacher-Student Conferences
Friday, 16th October 2020
Conference Times: 09.00–12.20 & 13.00–16.00
Teacher lunch break (no conferences) 12:20 – 1:00
We are writing to invite you to the Parent-Teacher-Student Conferences on Friday, October 16th. This is the first occasion to discuss your child's progress with their teachers. This is an important and valuable part of our reporting process and we encourage you to attend. Teachers will be available from 9:00 am-12:20 pm and 1:00 – 4:00 pm to meet with parents and students. Please find more detailed information regarding PYP, MYP & DP schedule here:
Secondary Peace Day – October 15th
On Thursday, October 15, the Secondary students will attend an event at the Peace Park. This will be all day with student moving directly to the Peace Park and returning home from the venue at the end of the day. There will be a ceremony where students from a range of schools present flowers, read peace declarations and participate in a moment of silence together. This will be followed by a talk by a representative from the United Nations regarding the promotion of peace. This will take us to lunchtime when we will eat bentos in the Peace Park and HIS students will participate in a range of activities related to the promotion of peace as personal action.
Further details of the day will be sent home next week.
PTA NEWS PTAニュース
Today's main points 主な内容
PTA committee confirmation vote results PTA役員選出投票の結果
HIS Hoodie order (very short deadline!!) パーカーの注文
Scholastic/baker Books order 本の注文
Halloween Candy Donations ハロウィン用のお菓子寄付のお願い
Congratulations to Makkie
PTA Committee Confirmation Vote PTA役員選出投票
Thanks to everyone who took the time to take part in the PTA committee confirmation vote last week. All 54 people who expressed an opinion, voted in favour of confirmation of the PTA team.
Thank you for your support.
先週、PTA役員選出のための投票をしてくださいました皆さま、どうもありがとうございました。意思を表明していただいた54人全員の皆さまが、PTAチーム承認にご賛成くださいました。皆さまのサポートに心より御礼申し上げます。
HIS Hoodie Order HISパーカーの注文
We will be accepting orders for HIS hoodies until:
Deadline: Monday, September 28th.
Apologies for the sudden order and short deadline. We need to place the order soon so that secondary school students can receive their hoodies in time for an upcoming field trip. We may run another order later in the year.
There are two weights of fabric and 2 styles. Examples of each type and each size are available in the school office for those who are not sure which size to order. Sizes may vary depending on the weight of fabric and style, so we recommend trying on a sample before ordering. You can see examples with our cute models here:
Please use the order form at the link below:
Hoodie Order Form – CLICK HERE
HISパーカーの注文を受け付けます。
オーダー締切は9月28日月曜日です。
このパーカーの注文に関しまして、この先に予定されているセカンダリーの学年の課外授業で着用していただけるように段取りをする運びとなり、皆さまには急なお知らせとなってしまいましたが、どうかご了承ください。今年度は、後半にもう一度注文の受け付けをさせていただく可能性もあります。
薄手の生地と厚手の生地の二種類あります。生地の違いによるフィット感やサイズ感の違いもあるかもしれませんので、学校のオフィスにあるサンプルでご確認ください。
下記がオーダーフォームになります。
Hoodie Order Form – CLICK HERE
Scholastic/baker Books order reminder 本のオーダー
You may place an order with Scholastic books by following the link below. Please note the deadline for this order is Friday October 2nd.
下記のサイトより、ご購入いただける本の詳細とオンライン注文ができます。
本のオンライン注文の締め切りは10月2日です。
http://world-schools.scholastic.co.uk/hiroshima-international
HALLOWEEN CANDY DONATION APPEAL
ハロウィン用のお菓子寄付のお願い
We are requesting that each family donate at least one bag of candy to be handed out to the children (EC to G12) at the Halloween event. Please hand in your donations to the school office by Friday, October 16th.
Please ensure that all candy:
Is individually wrapped (no homemade please)
Does not contain nuts (we have kids with severe nut allergies)
皆さまには、ハロウィンイベントで子供達に配るお菓子のご寄付を、1家族につき少なくとも1袋ほどぜひお願いしたいと思います。ご寄付いただけるお菓子は、10月16日金曜日までにオフィスまでお持ちください。
寄付していただくお菓子は、
すべて個別包装されているもの。(手作りでない物)
ナッツ類が含まれたお菓子は避けて下さい。(深刻なナッツアレルギーの子供たちのため)
More details about these events and much more can be found in last week's The Crane. Please take the time to check it out if you have not already done so!
NOTE: the deadlines for the Scholastic Books Order and the Hoodie Order are very soon. Please take care not to miss out!
詳細は先週のcraneに載せていますので、まだご覧いただいていない方はぜひご一読ください。
パーカーとScholastic booksオーダーの締め切りまで時間があまりありませんので、ご注文忘れのございませんようお気を付け下さいね!
PTA Gift for Makkie
PTAよりマッキーさんへの贈り物
The PTA was delighted to present our lovely Makkie from the school office team, with a token of affection and congratulations on behalf of all HIS families, on the occasion of her recent marriage. We hope this handcrafted personalised photo frame by local creative artist Ante at A.M Laser Made will make her and her new husband smile, and we wish them love and happiness for their future together!
此の程ご結婚されましたオフィスのマッキーさんへ、私たちHIS全ファミリーからの愛を込めたお祝いとして、パーソナルメッセージが彫りこまれたオーダーメイドの木製フォトフレームをプレゼントさせていただきました。広島でご活躍のクリエーター・ Ante さんご経営のお店、A.M Laser Made 特製です。マッキーさん、ダンナさま、末永くお幸せに…